BEST FREE ancestry website since 1999 - History belongs to all of us!
Our Advice: Don't end up on this site as someone's ancestor! Learn more...
Add
History, Life Events, News, Stories about Jessie COBB
(Examples include: Birth, Baptism, Census Records, Military Records, Death, Obituary, Personal Achievements, Other events)
[Hide/Show]
Exploring the Ancestry of Jessie COBB: Events, Pictures, and Documents
1876 Birth
8 January 1876
New Gloucester, Maine, USA
1880 Raymond, Cumberland, Maine
name: Jessie Cobb
residence: Raymond, Cumberland, Maine
birthdate: 1875
birthplace: Maine, United States
relationship to head: Daughter
spouse's name:
spouse's birthplace:
father's name: Jerry Cobb
father's birthplace: Maine, United States
mother's name: Hattie Cobb
mother's birthplace: Maine, United States
race or color (expanded): White
ethnicity (standardized): American
gender: Female
martial status: Single
age (expanded): 5 years
occupation:
nara film number: T9-0478
page: 450
page character: A
entry number: 503
film number: 1254478
Household Gender Age
parent Jerry Cobb M 34
parent Hattie Cobb F 33
Eunice H. Cobb F 7
Jessie Cobb F 5
Gertrude M. Cobb F 2
1880 Census Ancestry (U.S.)
1893-1895 - Bath
Living in Bath, Maine from around 1893-1895. Living with or near her sister, Eunice French, according to Frank Williams.

Lewiston Saturday Journal, Lewiston, Maine, October 20, 1900



1894 Minot
Miss Jessie Cobb is sick with tonsilitis.

Lewiston Evening Journal, Lewiston, Maine
Thursday, February 15, 1894



1896 - Minot
Living in Minot, Maine around 1896. Working for Getchell family, according to Frank Williams.

Lewiston Saturday Journal, Lewiston, Maine, October 20, 1900

1898
June 14, 1898 - Jessie visited Frank Williams in prison, according to Williams.

Lewiston Saturday Journal, Lewiston, Maine, October 20, 1900

Around 1898 - Lewiston
Worked for Mr. and Mrs. Fred Chase in Lewiston

1900 Webster, Androscoggin, Maine
Census taken June 13-14, 1900
Name: Jessie Cobb
Titles:
Residence: Webster town, Androscoggin, Maine
Birth Date: Jan 1875
Birthplace: Maine
Relationship to Head-of-Household: Servant
Spouse Name:
Spouse Titles:
Spouse Birth Place:
Father Name:
Father Titles:
Father Birthplace: Maine
Mother Name:
Mother Titles:
Mother Birthplace: Maine
Race or Color (expanded): White
Head-of-household Name: Orville Jones
Gender: Female
Marital Status: Single
Years Married:
Estimated Marriage Year:
Mother How Many Children:
Number Living Children:
Immigration Year:
Enumeration District: 0033
Sheet Number and Letter: 12B
Household ID: 233
Reference Number: 88
GSU Film Number: 1240588
Image Number: 00278
Collection: United States Census, 1900
1900 Census Ancestry (U.S.)
MINOT
Jessie Cobb of Sabattus, spent Sunday with her sister Mrs. Chenell.

The Lewiston Daily Sun
Lewiston, Maine
April 28, 1900


All I Want for Christmas is More Ancestors!
Ceramic Mug 11oz
1900 Death
Maine, Vital Records, 1670-1907
familysearch.org (Mormon Genealogy Records)
1900 Death
16 September 1900
Lewiston, Maine, USA
1900 - STILL A MYSTERY. Jessie Cobb's Murderer and His Motive Are Not Yet Revealed. LEWISTON POLICE ON THE ALERT. Several of Dead Girls Friends In Sabbattus Interviewed. WHERE IS FRED BROOKS?
The veil which covers the crime connected with the Jessie Cobb case, has not yet been raised. There is no longer any doubt but that it was murder, but now the people are interested to know who the murderer was and the motive for committing the crime. It is quite generally known that Miss Cobb had several gentleman friends in Lewiston, and while perhaps suspicion points to no one in particular, there are one or two that the police are anxious to find, and learn what they know about the case.
That more of the facts concerning Jessie Cobb might be presented to the public, a Sun man visited Sabattus yesterday and interviewed several of her acquaintances at that place. All appeared to be interested in the case and were very willing to talk. In some instances they were quite eager to learn the latest news concerning the death of Miss Cobb and asked if the police were making any great stir to solve the mystery. All who were seen Thursday by a Sun reporter, said that they felt confident...
Read MORE...
Visit
Lewiston, Maine, USA
For the rest of the Jessie Cobb story, visit: greenerpasture.com/Ancestors/Androscoggin
The Lewiston Daily Sun
Lewiston, Maine
Friday Morning, October 5, 1900
Jessie's Death
STILL A MYSTERY. Police Continue Investigations in Regard to Death of Jessie Cobb.
It still remains a mystery how Jessie Cobb of Sabattus met her death. The police officers were hard at work on the case all day yesterday but found no clue. The much wanted man, Brooks, has not yet been located but the Police Department is doing excellent work on the case and hope to reveal the entire mystery concerning the case within a few days. City Marshall Odlin told a Sun reporter yesterday that the case would be followed up and all the clues carefully worked out. During the interview Mr. Odlin was very guarded in what he said in relation to the case yesterday afternoon.
His long experience as a detective has taught him that in order to make good progress in a matter of this time it is best not to give it too much publicity. He therefore declined to go into details of the sad story. he stated however that no arrests had been made during the day.
THe report stating that the body of Jessie...
Read MORE...
Added: 11/28/2010 10:55:59 PM - Updated: 11/8/2018 8:00:48 PM

Not the person you are looking for? Try again!

Search for Your Family by Name
NOTE: If you don't know your ancestor's whole name or are unsure of the spelling, specify part of the name.


Search for Your Family by Place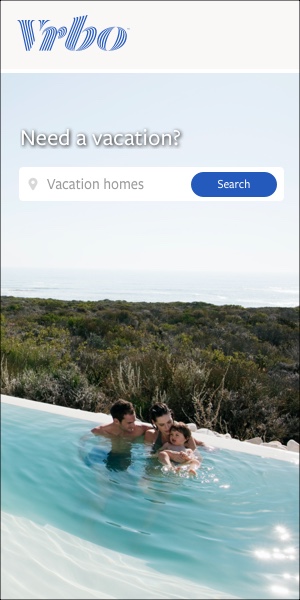 TRAVELOCITY: Find your perfect trip headache free
<! - search container -- >
Genealogy research for Jessie Cobb (on other sites)