BEST FREE ancestry website since 1999 - History belongs to all of us!
Add YOUR Family To This Page
History of San Mateo, California, USA
Journey back in time to San Mateo, California, USA
Visit San Mateo, California, USA. Discover its history. Learn about the people who lived there through stories, old newspaper articles, pictures, postcards and ancestry.
Do You Have San Mateo Roots? Share Your Ancestral Story!
San Mateo, San Mateo, CA
The area was first inhabited by Ohlone Indians. A Spanish exploring party (1776) named a creek at the site after St. Matthew, and in 1793 a Spanish mission hospice was established along the creek. After Mexican independence the area was divided between two land grants, Rancho San Mateo and Rancho de Las Pulgas, parts of each of which lie in the modern city. Eventually the ranchos were sold, and in the 1850s an American village grew up there surrounded by farms. After the locality was connected by rail with San Francisco in 1863, men who had amassed fortunes during the Gold Rush bought up farms there to establish their country "estates," which were gradually subdivided to house a growing number of commuters to San Francisco. In the second half of the 20th century, the proportion of commuters in the population declined because of the growth of San Mateo's own job base, largely in retail commerce and light industry.
britannica.com
There is MUCH more to discover about San Mateo, California, USA. Read on!
Discover San Mateo: History, News, Travel, and Stories
Add History/News/Story
1906
San Mateo, a banking city of San Mateo co., Cal., on the W. side of San Francisco Bay and on the Southern Pacific R., 21 miles S. of San Francisco. It is in a fruit and dairying region. Pop. in 1900, 1832.
Lippincott's New Gazetteer: A Complete Pronouncing Gazetteer Or Geographical Dictionary of the World, Containing the Most Recent and Authentic Information Respecting the Countries, Cities, Towns ... in Every Portion of the Globe Publisher J.B. Lippincott Company, 1906

1907 - Autoist Is Killed By A San Jose Train
The train that leaves San Jose for San Francisco at 4:10 p. m. killed A. H. WHITNEY, a mile south of San Mateo about five o'clock last evening. The victim was crossing the track in an automobile which was struck by the train. He was terribly mangled his head being severed.
AUTO ON FIRE
An account of the accident is given in the following dispatch from San Mateo:
A. H. WHITMAN [sic], superintendent of the Leslie salt works, was struck by a railroad train and killed instantly at 5 o'clock last evening, a mile south of San Mateo while trying to cross the track in his automobile. His head was severed from the body and the auto was thrown on the pilot of the locomotive, where it caught fire and continued to burn until the train was brought to a stop just below the city limits.
WHITNEY was on his way from San Mateo to the salt works and approached the railroad crossing in his runabout as a southbound freight train appeared. Whitney stopped at the crossing while the train...
Read MORE...
1928 - San Mateo
San Mateo, the city of beautiful homes, was described first by Vancouver, who in his travels, as recounted early in this book, which took him from Mission Dolores to Santa Clara, passed through the place. In his account he told of the beautiful park and of the little hill (El Cerrito) back of it where he spent mid day. This was before the time of the rancheria which stood by the bank of the creek where man and beast might find refreshment while traveling through this section. The building on the Mission property was a long, low structure, and as Dr. W. A. Brewer describes it, was arranged so that animals might be stabled in one end while the other was used for hotel purposes. It was made of dried adobe brick and the roof was covered with the well known Mission tile. When the building was demolished about 1880 the tiles were piled back of a barn on the Howard property. When Robert Brown of Redwood City took the contract to build a depot at Burlingame he secured the tile from Mr. Howard ...
Read MORE...
1964 - October 12 - KCSM TV channel 60 in San Mateo-SF, CA (PBS) begins
historyorb.com
2023 - San Mateo has a lot to offer! Here's a list of places to go and things to do in and around the area:
Coyote Point Recreation Area:
Enjoy the scenic beauty of the bay, picnic areas, and walking trails.
Visit the CuriOdyssey museum for hands-on science exhibits.
San Mateo Central Park:
Relax in this large urban park with a beautiful Japanese Tea Garden.
Play tennis, take a stroll, or have a picnic with friends and family.
Hiller Aviation Museum:
Explore the history of aviation with a vast collection of aircraft and exhibits.
Downtown San Mateo:
Shop and dine in the vibrant downtown area with its diverse range of boutiques and restaurants.
Filoli Historic House and Garden:
Experience the grandeur of this historic estate with beautiful gardens and a stunning mansion.
Bay Meadows Park:
A modern park with playgrounds, walking trails, and green spaces.
Hiking at Crystal Springs Regional Trail:
Enjoy the outdoors with a hike along the Crystal Springs Reservoir.
San Mateo County History Museum:
Learn about the rich history of San Mateo County...
Read MORE...
Discover Your Roots: San Mateo Ancestry
Genealogy Resources for San Mateo
California Newspapers
Not the place you are looking for? Try again!
Search for Your Family by Place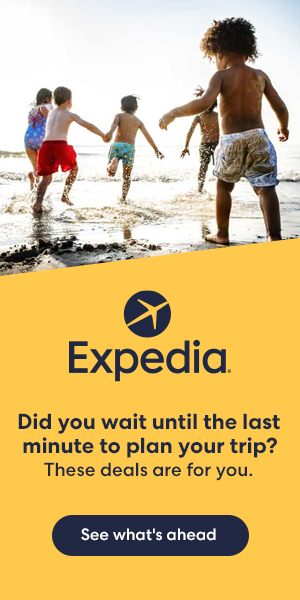 HOTELS.COM - Save 10% - 30% on your next escape!
Ancestry Family Tree Search
Search for Your Family by Name
NOTE: If you don't know your ancestor's whole name or are unsure of the spelling, specify part of the name.


Updated: 10/10/2023 6:34:04 PM