BEST FREE ancestry website since 1999 - History belongs to all of us!
Add YOUR Family To This Page
History of Seekonk, Massachusetts, USA
Journey back in time to Seekonk, Massachusetts, USA
(North Seekonk)
Visit Seekonk, Massachusetts, USA. Discover its history. Learn about the people who lived there through stories, old newspaper articles, pictures, postcards and ancestry.
Do You Have Seekonk Roots? Share Your Ancestral Story!
Seekonk, Bristol, MA
Seekonk is a town in Bristol County, Massachusetts, United States, on the Massachusetts border with Rhode Island. It was incorporated in 1812 from the western half of Rehoboth. wikipedia
Seekonk includes: Bakers Corner, Barrington, Central Village, East Junction, Lebanon Mills, and Perrins.
netronline.com/ mass_lookup.htm
The PERFECT GIFT!

Cranberries, Baked Beans and Fluffernutter - I Love Massachusetts!
There is MUCH more to discover about Seekonk, Massachusetts, USA. Read on!
Seekonk Nostalgia: Vintage Photos, Ads, and Postcards
Discover Seekonk: History, News, Travel, and Stories
Add History/News/Story
1839 - Seekonk
Seekonk, Massachusetts
Bristol county. This town is watered by Seekonk, or Pawtucket river, also by Ten mile river, a good mill stream. It lies 41 miles S. from Boston, 4 E. by N. from Providence, R.I., and 14 S.W. from Taunton. It was taken from Rehoboth in 1812. Population, 1837, 2,016. There are three cotton mills in the town, which constitute the principal manufactures; the annual value of which is about $80,000.
The New England Gazetteer containing descriptions of all the states, counties and towns in New England: also descriptions of the principal mountains, rivers lakes, capes, bays, harbors, islands and fashionable resorts within that territory. Alphabetically arranged. By John Hayward, author of the Columbian Traveller, Religious Creeds, &c. &c. Boston: John Hayward. Boyd & White, Concord, N.H. 1839
1845 - SEEKONK. [Pop. 1,996. Inc. 1812.]
Seekonk is one of the few towns that retain their Indian name. Seekonk is said to mean ' a wild goose.'

This town was the most ancient part of Rehoboth, and was reduced to ashes in Philip's War. Captain Pierce, of Scituate, and his company of sixty-three men, had been surprised and slain in the vicinity two days before.

The chief article of manufacture is cotton, but to no great amount.

Distance from Taunton, 14 miles; from Boston, 41.
An Elementary Geography for Massachusetts Children by William Bentley Fowle and Asa Fitz, 1845

1854 - Seekonk
Seekoxk, a post-village in Bristol co., Massachusetts, near Blackstone river, on the Boston and Providence railroad, 6 miles E.by N. from Providence. Pop. of the township, 2243.
A New and Complete Gazetteer of the United States: Giving a Full and Comprehensive Review of the Present Condition, Industry, and Resources of the American Confederacy ... Thomas Baldwin (of Philadelphia.) Joseph Thomas January 1, 1854 Philadelphia : Lippincott, Grambo & Company 1854.
Seekonk Massachusetts, 1890
Seekonk is a long and narrow farming town in the northwesterly part of Bristol County, about 40 miles southwest of Boston. The Boston and Providence Division of the Old Colony Railroad passes through its northwestern corner. The post-office is Seekonk, located in the southwestern part. East Providence post-office is used for the northern part of the town. The villages are Central Village, Lebanon, North Seekonk and South Seekonk. Its boundaries are Attleborough on the north, Rehoboth on the east, Swansey on the south, and East Providence and Pawtucket, in R. I., on the west. The form of the town is like the blade of a case-knife, having the point at the southeast, being about 8 miles in length and 2 in width. The assessed area is 11,016 acres; the wood-land comprising upwards of 4,000.
The geological formation is carboniferous, in which some iron-ore has been found. There is a fine pond of about 25 acres on the line at the extreme northwest, whose outlet is Ten-mile River; which...
Read MORE...
1899 - Seekonk
Seekonk. - This was the eighteenth town formed in Bristol county and was set off from old Rehoboth on February 26, 1812. there was no territorial change in the town until April 10, 1861, when a part of Pawtucket, Rhode Island, and certain lands over which Seekonk claimed jurisdiction, lying east of a line to be determined by the Supreme Court of the United States, was annexed. This was created a municipal district on January 29, 1862, which district passed out of existence when the town officers of Seekonk were elected and qualified.
Seekonk is on the west border of the county, north of the center, and is bounded on the north by Attleborough, on the east by Rehoboth, on the south by Swansea, and on the west by Rhode Island. It constitutes a part of the Twelfth Congressional District, and with Attleborough, North Attleborough, Norton, and Rehoboth, forms the First Representative District, with 4,663 legal voters, entitling the district to two representatives. The population...
Read MORE...
1906
Seekonk, a post-township (town) of Bristol co., Mass., 4 miles ESE. of Providence, R.I. Pop. in 1900, 1873.
Lippincott's New Gazetteer: A Complete Pronouncing Gazetteer Or Geographical Dictionary of the World, Containing the Most Recent and Authentic Information Respecting the Countries, Cities, Towns ... in Every Portion of the Globe Publisher J.B. Lippincott Company, 1906

2023 - Here's a list of places to see and things to do in and around Seekonk:
Seekonk Speedway: If you're a racing enthusiast, Seekonk Speedway is a must-visit. It's a family-friendly venue where you can watch thrilling stock car races, drag racing, and even demolition derbies during the season. Check their schedule for upcoming events.
Perryville Dam Recreation Area: This scenic area along the Ten Mile River is perfect for outdoor enthusiasts. You can enjoy picnicking, hiking, fishing, and bird-watching. It's a serene spot to relax and connect with nature.
Hunt's Mills: This historic site dates back to the 17th century and was once a bustling mill complex. Today, it's a peaceful park with walking trails along the Ten Mile River. You can explore the remains of the old mills and learn about Seekonk's industrial past.
Pleasant Street Beach: Seekonk isn't far from the coast, and Pleasant Street Beach in nearby Swansea is a great place to relax by the water, swim, or have a picnic. It's a lovely spot to enjoy some beach time during the summer...
Read MORE...
Discover Your Roots: Seekonk Ancestry
Samuel BROWN
(25 March 1740, Rehoboth, Massachusetts, USA - 19 October 1816, Seekonk, Massachusetts, USA (North Seekonk))
William LYON
(7 February 1742, Seekonk, Massachusetts, USA (North Seekonk) - 30 March 1805, Woodstock, Connecticut, USA)
Huldah HUNT
(27 June 1755, Rehoboth, Massachusetts, USA - 23 May 1817, Seekonk, Massachusetts, USA (North Seekonk))
Oliver MATHEWSON
(21 March 1828, Seekonk, Massachusetts, USA (North Seekonk) - 15 January 1906, Attleboro, Massachusetts, USA (Attleborough) (South Attleboro))
Charles Henry WHITAKER
(8 December 1863, Seekonk, Massachusetts, USA (North Seekonk) - , )
Willie J ATKINSON
(27 June 1880, Seekonk, Massachusetts, USA (North Seekonk) - , )
Grace Amelia BAKER
(22 September 1880, Seekonk, Massachusetts, USA (North Seekonk) - 2 December 1958, Easton, Connecticut, USA)
Earl Lester BRADLEY
(3 August 1880, Seekonk, Massachusetts, USA (North Seekonk) - 13 July 1922, Seekonk, Massachusetts, USA (North Seekonk))
Charles Everett CADY
(13 October 1880, Seekonk, Massachusetts, USA (North Seekonk) - 1920, Los Angeles, California, USA)
Genealogy Resources for Seekonk
Massachusetts Newspapers
Not the place you are looking for? Try again!
Search for Your Family by Place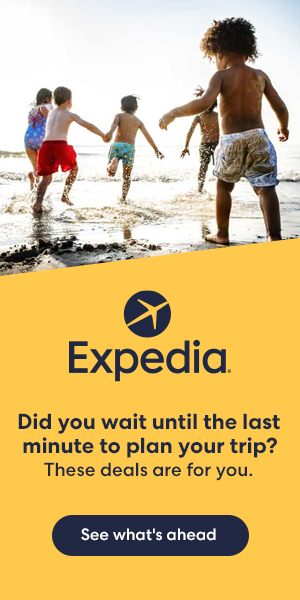 HOTELS.COM - Save 10% - 30% on your next escape!
Ancestry Family Tree Search
Search for Your Family by Name
NOTE: If you don't know your ancestor's whole name or are unsure of the spelling, specify part of the name.


Updated: 10/7/2023 9:15:19 AM