BEST FREE ancestry website since 1999 - History belongs to all of us!
Add YOUR Family To This Page
History of Raynham, Massachusetts, USA
Journey back in time to Raynham, Massachusetts, USA
Visit Raynham, Massachusetts, USA. Discover its history. Learn about the people who lived there through stories, old newspaper articles, pictures, postcards and ancestry.
Do You Have Raynham Roots? Share Your Ancestral Story!
Raynham, Bristol, MA
Raynham was incorporated as a town on April 2, 1731. The Leonard, Jones, Washburn, King, Shaw, Dean, Hall, Gushee, Williams, Gilmore, Andrews, Hathaway, White, Tracy and Knapp are cited as the founding families of Raynham, and their descendants held prominent positions in the town until well into the 20th century. town.raynham.ma.us
Raynham includes: Judson and Prattville.
netronline.com/ mass_lookup.htm
The PERFECT GIFT!

Cranberries, Baked Beans and Fluffernutter - I Love Massachusetts!
There is MUCH more to discover about Raynham, Massachusetts, USA. Read on!
Discover Raynham: History, News, Travel, and Stories
Add History/News/Story
1839 - Raynham
Raynham, Massachusetts
Bristol county. This town lies on Taunton river, and was taken from Taunton in 1731. Population, 1837, 1,379. It is 30 miles S. from Boston, 3 N.E. from Taunton, and 24 E. from Providence.
There are a number of large ponds in this town producing a good water power, and to which vast quantities of herring (alewives) resort. On the banks of one of these ponds the celebrated King Philip had a hunting house. The first forge in America was erected in this town, by James and Henry Leonard, in 1652. The house of the Leonards, an old Gothic building, is now standing, and owned by the 7th generation.
The manufactures of Raynham consist of bar iron, nails, iron castings, anchors, shovels, forks, coffee mills, and straw bonnets: total value the year ending April 1, 1837, $360,650; of which $300,000 was for nails.
The New England Gazetteer containing descriptions of all the states, counties and towns in New England: also descriptions of the principal mountains, rivers lakes, capes, bays, harbors, islands and fashionable resorts within that territory. Alphabetically arranged. By John Hayward, author of the Columbian Traveller, Religious Creeds, &c. &c. Boston: John Hayward. Boyd & White, Concord, N.H. 1839
1845 - RAYNHAM. [Pop. 1,329. Inc. 1731.]
Raynham is situated, upon Taunton River, above Taunton, of which it was once a part.

The outlets of certain ponds give a water-power that is used for the manufacture of nails, and other articles of iron.

King Philip is said to have had a summer residence in this town, and, during the war in which he fell, this town was several times molested.

Distance from Taunton, 3 miles; from Boston, 30.
An Elementary Geography for Massachusetts Children by William Bentley Fowle and Asa Fitz, 1845

Raynham Massachusetts, 1890
Raynham in the easterly part of Bristol County, and long associated with the cruder manufactures of iron, is 30 miles from Boston on the Taunton Branch of the Old Colony Railroad. The post-offices are Raynham (centre) and North Raynham; and the other villages, Prattville, East Raynham and South Raynham. Easton bounds it on the north; Bridgewater and Middleborough on the east; and Taunton on the south and west.
The township is of irregular form, — longest north and south, and broadest in the middle section. The assessed area is 10,815 acres. Smooch Hill in the east and Steep Hill in the west are the chief elevations. Two-mile River, flowing through the midst of the town, and Taunton River, forming a part of the southern line, afford valuable mill sites. Gushee Pond, in the cast, is the largest of the several ponds. Fowling Pond in the western part has for the most part become a swamp, covered — in common with the 4, 512 acres of wood-land in the town — with pine, oak and cedar. On...
Read MORE...
1899 - Raynham
Raynham. - This was the tenth town formed in Bristol county and was set off from Taunton April 2, 1731. It forms a part of the Twelfth Congressional District, with 2,459 legal voters, entitling the district to one representative. The State census of 1895 gives the population as 1,518, and the number of registered voters in 1897 was 295. the town contains three post-offices-- Judson, North Raynham and Raynham. The town is situated in the northeast part of the county and is bounded on the north by Easton; on the east by Plymouth county; on the south by Plymouth county and Berkley, and on the west by Berkley and Taunton.
The largest settlement in the town is Raynham Center, which contains a post office, the old Charles B. Gardner tack factory, which is now the Diamond Tack and Nail Works; a shoe manufactory recently started by William O. Snow and T. B. Johnson; two general stores, blacksmith and wheelwright shops, on e Congregational church, one school. Some years ago the village was...
Read MORE...
1906
Raynham, a post-village in Raynham township (town), Bristol co., Mass., on the New York, New Haven and Hartford R., 31 miles S. of Boston. It manufactures tacks and nails, etc. The town is bounded on the SE. by the Taunton River. Pop. of the town in 1900, 1540; of the village, about 800.
Lippincott's New Gazetteer: A Complete Pronouncing Gazetteer Or Geographical Dictionary of the World, Containing the Most Recent and Authentic Information Respecting the Countries, Cities, Towns ... in Every Portion of the Globe Publisher J.B. Lippincott Company, 1906

1928 - Serious Accident
Miss Adelaide Sims and her brother, William S. Sims, Jr., a student at St. George's School, son and daughter of Admiral and Mrs. William S. Sims, were in a serious auto accident in Raynham on Tuesday.

Fortunately all escaped injury. The car in which they were on their way to Boston, with Miss Sims driving, was in collision with a car headed in the opposite direction. The other car was overturned and both machines were badly damaged.
Newport Mercury
Newport, Rhode Island
January 7, 1928

2023 - Raynham, Massachusetts may not be the biggest town, but it's got its charm and there are definitely some cool things to see and do. Here's a list to get you started:
Raynham Flea Market: If you're into hunting for unique treasures or just enjoy the atmosphere of a good flea market, Raynham has a popular one. You can find anything from vintage clothes to antique furniture.
Johnson's Pond: A great spot for a relaxing day outdoors. Whether you're into fishing, kayaking, or just enjoying a peaceful afternoon by the water, Johnson's Pond has got you covered.
Borden Colony Recreation Area: This place is perfect for a family picnic or a day out with friends. With walking trails, sports fields, and a playground, it's a versatile spot for various outdoor activities.
King Philip's Rock: If you're up for a bit of history and a scenic view, check out King Philip's Rock. It's a historical site with ties to Native American history, and it offers a nice hike and beautiful views of the surrounding area.
Massasoit State Park: Just a short drive away, Massasoit State Park is a gem for nature lovers. You can hike, fish, and even camp if you're up for it. ...
Read MORE...
Discover Your Roots: Raynham Ancestry
Joseph JONES
(May 1663, Hull, Massachusetts, USA - 18 December 1740, Raynham, Massachusetts, USA)
Lydia NEALE
(10 October 1672, Braintree, Massachusetts, USA - 1719, Raynham, Massachusetts, USA)
Hannah KING
(15 April 1681, Raynham, Massachusetts, USA - 7 August 1754, Taunton, Massachusetts, USA (East Taunton))
Joseph JONES
(29 August 1697, Hull, Massachusetts, USA - 25 April 1744, Raynham, Massachusetts, USA)
Elizabeth PRATT
(1706, Raynham, Massachusetts, USA - 23 November 1750, Raynham, Massachusetts, USA)
Mason SHAW
(24 May 1773, Raynham, Massachusetts, USA - 27 October 1860, Belchertown, Massachusetts, USA)
Rufus WHITE
(5 May 1778, Raynham, Massachusetts, USA - 20 August 1865, Walpole, Massachusetts, USA)
Philip B. KING
(1780, Raynham, Massachusetts, USA - 13 March 1849, Norton, Massachusetts, USA)
Jonathan WILBUR
(29 May 1793, Raynham, Massachusetts, USA - 6 December 1865, Acushnet, Massachusetts, USA)
Genealogy Resources for Raynham
Massachusetts Newspapers
Not the place you are looking for? Try again!
Search for Your Family by Place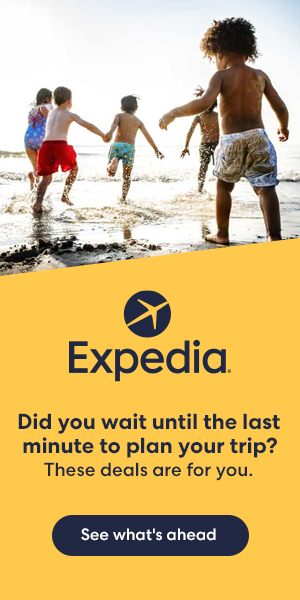 HOTELS.COM - Save 10% - 30% on your next escape!
Ancestry Family Tree Search
Search for Your Family by Name
NOTE: If you don't know your ancestor's whole name or are unsure of the spelling, specify part of the name.


Updated: 10/7/2023 9:16:38 AM