BEST FREE ancestry website since 1999 - History belongs to all of us!
Add YOUR Family To This Page
History of Clarkstown, New York, USA
Journey back in time to Clarkstown, New York, USA
(Congers)
Visit Clarkstown, New York, USA. Discover its history. Learn about the people who lived there through stories, old newspaper articles, pictures, postcards and ancestry.
Do You Have Clarkstown Roots? Share Your Ancestral Story!
In 1994, Clarkstown was involved in litigation that challenged a town ordinance that required all waste picked up in the town to be sorted for recyclables at a specific privately operated facility. The case made it to the United States Supreme Court in C&A Carbone, Inc. v. Town of Clarkstown, in which the ordinance was held unconstitutional.
kids.kiddle.co
The PERFECT GIFT!

Pizza, Bagels and Cheesecake - I Love New York!
There is MUCH more to discover about Clarkstown, New York, USA. Read on!
Discover Clarkstown: History, News, Travel, and Stories
Add History/News/Story
1854 - Clarkstown
Clarkstown, a post-township of Rockland county, New York, on the right bank of Hudson river, 122 miles below Albany. It contains New City, the county seat. Population, 3111.
A New and Complete Gazetteer of the United States: Giving a Full and Comprehensive Review of the Present Condition, Industry, and Resources of the American Confederacy ... Thomas Baldwin (of Philadelphia.) Joseph Thomas January 1, 1854 Philadelphia : Lippincott, Grambo & Company 1854.
1860 - Clarkstown
CLARKSTOWN - was formed from Haverstraw, March 18, 1791. It lies upon the Hudson, and is the central town upon the E. border of the co. Verdrieteges Hook, a rocky ridge 500 to 800 feet above tide, extends along the N. line, and the Nyack Range occupies a considerable portion to the s. E. corner. The remaining parts of the town, comprising four-fifths of its surface, are rolling or moderately hilly. Hackensack River flows s. through near the center, and a narrow swamp extends along the greater part of its course. Rockland Lake, about 1 mi. from the Hudson, is a fine sheet of pure water, 3 mi. in circumference and 160 feet above the river. The soil is a reddish, sandy loam underlaid by clay. Considerable attention is given to fruit growing. Rockland Lake,3 (p. v.,) in the E. part of the town, and extending from the lake to the river, contains a church, a foundery and machine shop, and a ship yard. Pop. 430. An extensive business is carried on at this place in preserving and exporting...
Read MORE...
1916
Congers, a post-village of Rockland co., N.Y., on the New York, Ontario and Western and the West Shore Rs. The banking point is Haverstraw. Pop. about 400.
Lippincotts New Gazetteer: A Complete Pronouncing Gazetteer Or Geographical Dictionary of the World, Containing the Most Recent and Authentic Information Respecting the Countries, Cities, Towns, Resorts, Islands, Rivers, Mountains, Seas, Lakes, Etc., in Every Portion of the Globe, Part 1 Angelo Heilprin Louis Heilprin - January 1, 1916 J.B. Lippincott - Publisher
1972 - Train Hits School Bus; 3 Killed.
CONGERS, N. Y. (UPI) - A Penn Central freight train smashed into a school bus at a crossing here today, killing at least three children and injuring 40 others, many critically.
The train sliced the bus in two, dragging part of it 1,000 feet along the tracks and strewing children along the way, police said.
The bus was carrying students from the South Congers area to Nyack High School when it was struck by the train shortly before 8 a. m., police said.
Patrolman DON COCKER of the Clarkstown police said five of the injured students had limbs amputated in the accident and at least 40 injured students were taken to Nyack Hospital.
Anguished parents crowded the hospital lobby as mothers sobbed, "Is my child here?"
COCKER said police had been unable to question the driver, who was also hospitalized, but it was believed the bus was moving when it was struck by the train at a crossing marked with a sign but without crossing barriers.
Two students were pronounced dead at the...
Read MORE...
2023 - Here's a list of places to visit and things to do in and around Clarkstown:
Kakiat Park:
Start your visit with some outdoor recreation at Kakiat Park. This expansive park features hiking trails, a lake, and scenic picnic spots. It's an ideal place for nature lovers and those looking for a peaceful escape.
The DeWint House:
Explore history at The DeWint House, a Revolutionary War-era home that's now a museum. The site provides a glimpse into the area's past and hosts events and exhibits throughout the year.
Rockland Center for the Arts:
Embrace the local art scene at the Rockland Center for the Arts. The center often showcases works from local artists and offers classes for those interested in honing their artistic skills.
Nyack Beach State Park:
Just a short drive away, Nyack Beach State Park is a beautiful riverside park that's perfect for a day of picnicking, hiking, or simply enjoying the Hudson River views.
The Shops at Nanuet:
If shopping is on your agenda, head to The Shops at Nanuet. This upscale shopping center features a variety of...
Read MORE...
Our Clarkstown Gift Ideas
Discover Your Roots: Clarkstown Ancestry
Richard MOTT
(1789, - 4 September 1860, Clarkstown, New York, USA (Congers))
Charles S. ROE
(1813, , United States (USA) (American Colonies) - 29 November 1866, Clarkstown, New York, USA (Congers))
David K. JARRIL
(1828, , New York, USA - 15 July 1868, Clarkstown, New York, USA (Congers))
William ATKINS
(1834, , Scotland (United Kingdom) - 25 April 1879, Clarkstown, New York, USA (Congers))
James Demarest HARING
(8 February 1880, Clarkstown, New York, USA (Congers) - 13 January 1958, Manhattan, New York, USA (New York City) (New Amsterdam) (Washington Heights))
Anna Roberta HARRIS
(30 December 1880, Clarkstown, New York, USA (Congers) - 30 December 1968, Peabody, Massachusetts, USA)
Joseph WEISS
(20 August 1880, Clarkstown, New York, USA (Congers) - 6 October 1961, Manhattan, New York, USA (New York City) (New Amsterdam) (Washington Heights))
Carrie CALAMARI
(14 November 1889, Clarkstown, New York, USA (Congers) - February 1980, Cliffside Park, Bergen, New Jersey, USA)
Anna R GESSNER
(16 October 1889, Clarkstown, New York, USA (Congers) - 24 January 1980, Manhattan, New York, USA (New York City) (New Amsterdam) (Washington Heights))
Genealogy Resources for Clarkstown
New York Newspapers
Not the place you are looking for? Try again!
Search for Your Family by Place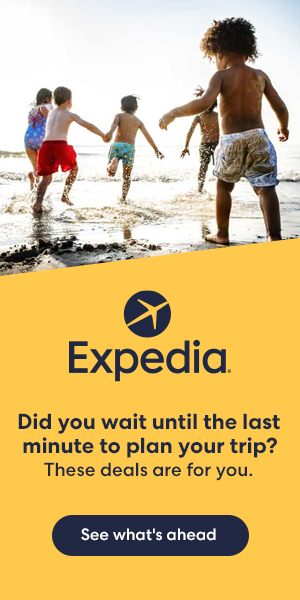 HOTELS.COM - Save 10% - 30% on your next escape!
Ancestry Family Tree Search
Search for Your Family by Name
NOTE: If you don't know your ancestor's whole name or are unsure of the spelling, specify part of the name.


Updated: 10/2/2023 11:27:38 AM