BEST FREE ancestry website since 1999 - History belongs to all of us!
Add YOUR Family To This Page
History of Georgia, Vermont, USA
Journey back in time to Georgia, Vermont, USA
Visit Georgia, Vermont, USA. Discover its history. Learn about the people who lived there through stories, old newspaper articles, pictures, postcards and ancestry.
Do You Have Georgia Roots? Share Your Ancestral Story!
Georgia was named after King George III by New Hampshire, which was meant to sway the king in a land dispute over Vermont between New York and New Hampshire, both of which claimed to have the rights to the land. wikipedia
Georgia is a town in northwestern Vermont, known for its scenic countryside and proximity to Lake Champlain.
The PERFECT GIFT!

Maple Syrup, Sugar on Snow, Creemee - I Love Vermont!
There is MUCH more to discover about Georgia, Vermont, USA. Read on!
Discover Georgia: History, News, Travel, and Stories
Add History/News/Story
1839 - Georgia
Georgia, Vermont
Franklin county. Population, 1830, 1,897. Georgia lies 40 miles N.W. from Montpelier and 8 S. from St. Albans. First settled, 1784. The soil of Georgia is various but generally fertile. It feeds about 11,000 sheep. The Lamoille passes through the S.E. corner of the town, which with other streams, give it an ample water power. This is a place of considerable trade and some manufactures. Over Stone Bridge brook is a stone bridge,—a curious piece of nature's mechanism. Georgia is washed on the W. by Lake Champlain: the village is pleasantly located, and commands some very pretty lake and mountain scenery.
The New England Gazetteer containing descriptions of all the states, counties and towns in New England: also descriptions of the principal mountains, rivers lakes, capes, bays, harbors, islands and fashionable resorts within that territory. Alphabetically arranged. By John Hayward, author of the Columbian Traveller, Religious Creeds, &c. &c. Boston: John Hayward. Boyd & White, Concord, N.H. 1839
1849 Georgia
The River Lamoille... is the principal stream. In the north-east part is a pond, covering thirty or forty acres. It is surrounded by high lands, except a narrow outlet to the north, and is bordered by a grove of alders. The mill privileges are numerous; there being no less than twelve. The settlement was commenced in 1784 and 1785, by Andrew Guilder, from Agremont, Mass., and William Farrand, from Bennington, Vt., with their families. During the two following years a great number of families, mostly from Bennington and the western parts of Massachusetts, moved into the town, and a considerable number of young men without families. The first settlers of Georgia had their share of those privations and hardships which are incident to the settlers of new townships. They at first had to go to Burlington and Plattsburg for their grinding, but the population increased so rapidly, that mills were soon erected.
A gazetteer of Vermont, containing descriptions of all the counties,...
Read MORE...
1916
Georgia, a post-village of Franklin co., Vt., in Georgia township (town), 7 miles 8. by W. of St. Albans. The town is bounded on the W. by Lake Champlain and is intersected by the Central Vermont R. Pop. of the village, about (150 ; of the town in 1900, 1280.
Lippincotts New Gazetteer: A Complete Pronouncing Gazetteer Or Geographical Dictionary of the World, Containing the Most Recent and Authentic Information Respecting the Countries, Cities, Towns, Resorts, Islands, Rivers, Mountains, Seas, Lakes, Etc., in Every Portion of the Globe, Part 1 Angelo Heilprin Louis Heilprin - January 1, 1916 J.B. Lippincott - Publisher
2023 - Here's a list of some of the best places to go and things to do in Georgia, Vermont:
Georgia Market: Start your day by exploring the local flavors at Georgia Market. This small-town market is a hub of community activity, offering fresh produce, local crafts, and a friendly atmosphere. It's a great place to chat with locals and get a sense of the town's vibe.
Arrowhead Golf Course: If you're a golf enthusiast or just looking for a relaxing outdoor activity, Arrowhead Golf Course is a beautiful spot. Enjoy a round of golf surrounded by picturesque landscapes and rolling hills.
Georgia Town Forest: Nature lovers should head to the Georgia Town Forest for some hiking or trail walking. The forest has well-maintained trails that take you through serene woodlands, providing a peaceful escape from the hustle and bustle of daily life.
Missisquoi Valley Rail Trail: For a different outdoor experience, explore the Missisquoi Valley Rail Trail. This multi-use trail is perfect for walking, running, cycling, and even horseback riding. The trail winds through scenic...
Read MORE...
Discover Your Roots: Georgia Ancestry
Nicolas LATREMOUILLE
(12 June 1797, Chambly, Québec, Canada (Saint-Joseph-de-Chambly) - 2 February 1887, Georgia, Vermont, USA)
Pierre-Theode LATREMOUILLE
(25 September 1828, Napierville, Québec, Canada (Saint-Cyprien) (Saint-Édouard) - 1 September 1898, Georgia, Vermont, USA)
Charles George GABAREE
(28 March 1836, Georgia, Vermont, USA - 1917, Milton, Vermont, USA)
Adeline (BOIVIN) DRINKWINE
(05 December 1843, Georgia, Vermont, USA - 06 April 1913, Winchendon, Massachusetts, USA)
Rosa (Rosella) Stern WELLS
(August 1844, Chazy, New York, USA (Sciota) - 7 January 1908 , Georgia, Vermont, USA)
Myron Wilson HICKOCK
(12 June 1846, St Albans, Vermont, USA - 7 November 1924, Georgia, Vermont, USA)
Jennie A CLARK
(1859, Georgia, Vermont, USA - , )
Lafayette D GATES
(16 February 1866, Malone, New York, USA - 23 June 1928, Georgia, Vermont, USA)
Rosa Catherine ROWE
(22 December 1868, Milton, Vermont, USA - 3 June 1928, Georgia, Vermont, USA)
Genealogy Resources for Georgia
Not the place you are looking for? Try again!
Search for Your Family by Place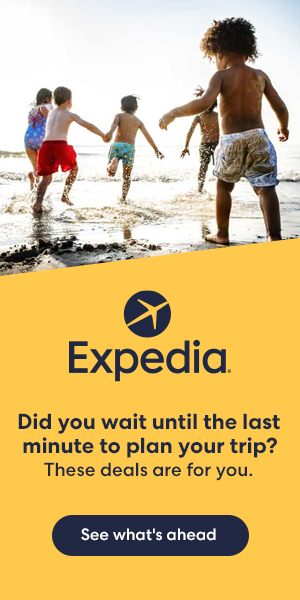 HOTELS.COM - Save 10% - 30% on your next escape!
Ancestry Family Tree Search
Search for Your Family by Name
NOTE: If you don't know your ancestor's whole name or are unsure of the spelling, specify part of the name.


Updated: 9/28/2023 12:49:44 PM