BEST FREE ancestry website since 1999 - History belongs to all of us!
Add YOUR Family To This Page
History of Cap-Santé, Québec, Canada
Journey back in time to Cap-Santé, Québec, Canada
(Sainte-Famille-du-Cap-Sante)
Visit Cap-Santé, Québec, Canada. Discover its history. Learn about the people who lived there through stories, old newspaper articles, pictures, postcards and ancestry.
Do You Have Cap-Santé Roots? Share Your Ancestral Story!
Cap-Santé, Québec
The city of Cap-Santé occupies a vast area of approximately 55 square kilometers and is part of the administrative region of the Capitale-Nationale. Cap-Santé is located in the Regional County Municipality of Portneuf.
This locality, which overlooks the St. Lawrence on the north shore, is located on Chemin du Roy between Quebec and Trois-Rivières, about forty kilometers from Quebec. It has existed since 1709, although the first settlers settled there around 1679. In the past, it was known as the parish of Cap-de-la-Sainte-Famille, or simply the parish of the Sainte-Famille.
The city owes its name to the healing of an unknown disease from which soldiers who were garrisoned there benefited.
Cap-Santé is part of the association of the most beautiful cities in Quebec. Indeed, a large number of beautiful ancestral houses dot the city. From the Place de l'Eglise we go down to the wharf from where a magnificent view opens up on the St. Lawrence and on the cape of Pointe-Platon on the opposite shore. The river bends and narrows at this point...
The Jacques-Cartier River rushes down the Laurentian mountains from Grand Lac Jacques-Cartier to reach Cap-Santé via the Parc de la Jacques-Cartier. Today, Atlantic salmon are fished there. The salmon swim upstream to complete their spawning pilgrimage far up the river.
grandquebec.com
There is MUCH more to discover about Cap-Santé, Québec, Canada. Read on!
Cap-Santé Nostalgia: Vintage Photos, Ads, and Postcards
Discover Cap-Santé: History, News, Travel, and Stories
Add History/News/Story
1679 - Cap-Sante parish is established

www.prdh-igd.com/en/Carte/2301

1714 - Église de la Sainte-Famille established at Cap-Santé
A first stone church was erected there in 1714. This church was replaced by the current building in 1754. The church of Cap-Santé is classified as a historical monument.
grandquebec.com

In 1759, during the Seven Years War, the Chevalier de Lévis had Fort Jacques-Cartier built here and it was from this fort that in 1760, Lévis attempted to retake Quebec.

grandquebec.com

1825 - Melancholy Accident
From the Quebec Mercury of Sept. 24.

While the Steamboat Quebec was off Cap Sante on Sunday night about twelve o'clock, on her way to Montreal, Lewis Foy, Esq. one of the Commissioners and Agent to the Jesuit's Estates, who was a passenger, having gone upon deck, it is supposed, struck his foot against something near the gangway of the boat, and fell overboard. It is stated that he swam for some time, calling for assistance, but before the engine could be stopped, and a boat got out, he had sunk, and was lost.
Weekly Commercial Advertiser
New York
October 4, 1825

1832 - The Parish of Cap Sante
comprehends the S. of Portneuf, the S. of D'Auteuil, and parts of Jacques Cartier and Neuville. In this parish are 6 ranges of concessions in different directions. With the exception of Anse de Portneuf, the land of which is excellent, the soil of this parish is of indifferent quality. The roads in general are good. Horses chiefly are used for agriculture. There are 3 schools, 2 public and 1 private, each having from 20 to 30 children. - The small Village of Cap Sante is built at the foot of a hill on the shore of the St. Lawrence; it contains about 25 houses, and the church, standing nearly on the point of the cape, is a handsome building, usually attracting a stranger's notice by its exterior ornaments as well as interior decoration... Near the church is a parsonage-house and a group of other houses surrounding it, forming almost a tolerably sized village... In this parish there is no want of young persons who would be proper for making new settlements, but some have not the manes...
Read MORE...
1873
CAP SANTÉ, formerly LA SAINTE FAMILLE, the chief town of the co. of Portneuf, Que., is situated on the N. shore of the St. Lawrence, 31 miles above Quebec. It contains a telegraph office, several stores and hotels, and saw and gristmills. Pop. 400.
Lovell's gazetteer of British North America; J. Lovell; Montreal, 1873

1893 - Ferdinand Allard.
Ferdinand Allard has rediscovered the lost art of hardening copper. He was born at Cap Sante, Que., seventy-six years ago, and has worked at the blacksmithing trade for fifty years. He was in such doubt about his discovery that he hesitated to declare it until every possible test had been applied, but razors, ax edges and the finest knife blades have been made from his product, and Professor Laflumme, of Quebec City, says it is superior to steel for many purposes. He had experimented at intervals for thirty years.
The York Daily
York, Pennsylvania
January 24, 1893

1916
Cap Sante, formerly La Sainte Famille, the chief town of the county of Portneuf, Quebec, is on the N. shore of the St. Lawrence, 31 miles above Quebec. Pop. about 200.
Lippincotts New Gazetteer: A Complete Pronouncing Gazetteer Or Geographical Dictionary of the World, Containing the Most Recent and Authentic Information Respecting the Countries, Cities, Towns, Resorts, Islands, Rivers, Mountains, Seas, Lakes, Etc., in Every Portion of the Globe, Part 1 Angelo Heilprin Louis Heilprin - January 1, 1916 J.B. Lippincott - Publisher
2023 - Here's a list of places to go and things to do in Cap-Santé:
Visit the Cap-Santé Historical Site: Start your journey by exploring the heart of Cap-Santé, where you'll find a well-preserved historic district. Stroll along the cobblestone streets and admire the 18th-century architecture. Don't miss the beautiful church, Église Saint-Édouard, and the Maison Jos Montferrand, a museum dedicated to the famous local logger and folk hero.
Enjoy the Riverside Views: Cap-Santé's location along the St. Lawrence River provides stunning vistas. Take a leisurely walk along the riverfront promenade or have a picnic at one of the scenic parks. It's a perfect spot for photography, especially during sunrise and sunset.
Bike the Route Verte: Quebec is known for its extensive network of bike paths, and Cap-Santé is no exception. Rent a bike or bring your own and explore the Route Verte, which passes through the town. It's a fantastic way to enjoy the natural beauty of the region.
Go Wine Tasting: Just outside of Cap-Santé, you'll find several vineyards...
Read MORE...
Discover Your Roots: Cap-Santé Ancestry
Jeanne GRANDIN
(1637, , France - 27 March 1712, Cap-Santé, Québec, Canada (Sainte-Famille-du-Cap-Sante))
Robert GERMAIN
(1639, , France - 22 September 1723, Cap-Santé, Québec, Canada (Sainte-Famille-du-Cap-Sante))
Simon PLEAU dit LAFLEUR
(1641, , France - October 1711, Cap-Santé, Québec, Canada (Sainte-Famille-du-Cap-Sante))
Mathurin CORNEAU
(December 1642, La Rochelle, Charente-Maritime, Poitou-Charentes, France - November 1717, Cap-Santé, Québec, Canada (Sainte-Famille-du-Cap-Sante))
Michel FRENET (FRENETTE)
(1643, , France - 17 November 1717, Cap-Santé, Québec, Canada (Sainte-Famille-du-Cap-Sante))
Jean CATELAN
(1643, , France - 16 November 1712, Cap-Santé, Québec, Canada (Sainte-Famille-du-Cap-Sante))
Mathurin MORISSET
(9 May 1648, , France - 8 January 1717, Cap-Santé, Québec, Canada (Sainte-Famille-du-Cap-Sante))
Geneviève MEZERAY
(5 July 1648, Sillery, Québec, Québec, Canada (Mission Saint-Joseph-de-Sillery) (Saint-Colomb-de-Sillery) - 10 January 1718 , Cap-Santé, Québec, Canada (Sainte-Famille-du-Cap-Sante))
Elisabeth-Isabelle SALLÉ (SALÉ)
(1651, Paris, France - 31 December 1722, Cap-Santé, Québec, Canada (Sainte-Famille-du-Cap-Sante))
Ancestors Who Were Married in Cap-Santé, Québec, Canada
We currently have information about ancestors who were married in Cap-Santé.
View Them Now
Jacques-Roch RIPAULT
(1663 - 14 May 1715) and
Marie-Anne AUBERT
(1672 - 29 August 1712) married 6 February 1689
Gervais HOUDE
(23 December 1664 - ) and
Anne-Catherine DENEVERS
(24 November 1672 - 10 March 1744) married 24 November 1689
Michel PINEAU (PINEAULT) dit LAPERLE
(26 April 1662 - 9 April 1712) and
Simone-Anne BEAUDET
(26 December 1673 - 26 April 1716) married 8 July 1689
Robert HOUY dit ST-LAURENT
( - 12 March 1702) and
Anne-Françoise GAURON
(1672 - 29 February 1748) married 18 April 1689
Pierre LEMAY
(1671 - ) and
Marie-Anne GERMAIN
(14 December 1676 - 10 December 1749) married 7 February 1695
François MERCURE
(1666 - 18 June 1747) and
Marie CATELAN
(4 April 1676 - 22 April 1701) married 23 January 1697
Henri GERMAIN dit BELISLE
(31 March 1675 - 31 December 1761) and
Geneviève-Elisabeth MARCOTTE
(26 June 1678 - 19 December 1764) married 26 August 1698
François DENEVERS
(1674 - 13 April 1753) and
Marie-Anne MARCOTTE
(16 February 1680 - ) married 7 July 1698
Pierre DUMAS
(1668 - ) and
Elisabeth POUPARDEAU
(2 December 1673 - ) married 2 January 1704
Not the place you are looking for? Try again!
Search for Your Family by Place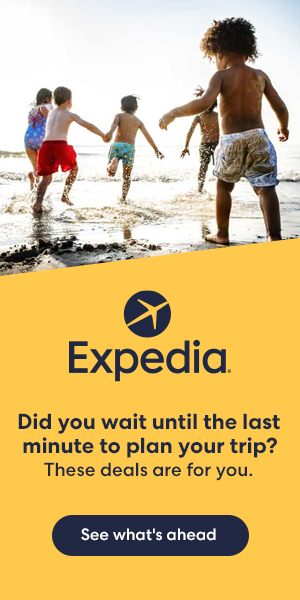 HOTELS.COM - Save 10% - 30% on your next escape!
Ancestry Family Tree Search
Search for Your Family by Name
NOTE: If you don't know your ancestor's whole name or are unsure of the spelling, specify part of the name.


Updated: 9/19/2023 10:21:30 PM