BEST FREE ancestry website since 1999 - History belongs to all of us!
Add YOUR Family To This Page
History of Catskill, New York, USA
Journey back in time to Catskill, New York, USA
Visit Catskill, New York, USA. Discover its history. Learn about the people who lived there through stories, old newspaper articles, pictures, postcards and ancestry.
Do You Have Catskill Roots? Share Your Ancestral Story!
Catskill is a town in the southeast part of Greene County, New York, United States. The town contains a village, also called Catskill.
The area of the town was purchased from the natives in 1678, and settlement followed. The town was established March 7, 1788, as part of Albany County. When Greene County was formed on March 25, 1800, Catskill became part of the new county. The town was increased by an addition from the town of Woodstock in 1800, but was later decreased upon the formation of the towns of Cairo (1803) and Athens (1815).
The PERFECT GIFT!

Pizza, Bagels and Cheesecake - I Love New York!
There is MUCH more to discover about Catskill, New York, USA. Read on!
Catskill Nostalgia: Vintage Photos, Ads, and Postcards
Discover Catskill: History, News, Travel, and Stories
Add History/News/Story
1854 - Catskill
Catskill, a post-township of Greene county, New York, on the W. side of Hudson river. 34 miles below Albany, is intersected by Catskill creek. Population, 5454.
Catskill, a post-village in the above town ship, capital of Greene county, New York, on the W. bank of the Hudson river, at the mouth of Catskill creek, 34 miles below Albany, and 111 miles above New York. It contains a court house, 2 banks, 2 newspaper offices, and churches of 5 or 6 denominations.
A New and Complete Gazetteer of the United States: Giving a Full and Comprehensive Review of the Present Condition, Industry, and Resources of the American Confederacy ... Thomas Baldwin (of Philadelphia.) Joseph Thomas January 1, 1854 Philadelphia : Lippincott, Grambo & Company 1854.
1869 - BOILER EXPLOSION. A PAPER MILL AT CATSKILL VILLAGE DEMOLISHED - SEVERAL PERSONS KILLED.
Hudson, N.Y., Nov. 15, 1869.
A terrible boiler explosion occurred in Storms' paper mill at Catskill Village at half-past eleven o'clock this morning. The building was completely demolished, and several lives were lost. It is impossible to tell at present the full extent of the disaster. It is known that MRS. GEORGE BRANDOW, the wife of the engineer, was instantly killed. The engineer and firemen cannot be found, and it is believed they have met an instantaneous death and are buried in the ruins. The explosion not only destroyed the mill, but has shattered various buildings in the immediate vicinity. The ice-houses of Hiram Van Steonburghm, adjoining, caught fire and were destroyed. It is likely that the loss of life may be greater than at first anticipated, as in the excitement it is impossible to tell who are among the missing. Further particulars are expected.
New York Herald
New York, New York
November 16, 1869

1895 - Catskill
Cats'kill, a post-village, capital of Greene co., N.Y., is pleasantly situated on the W. bank of the Hudson River, at the mouth of Catskill Creek, 34 miles below Albany. It contains a court-house, 7 churches, a savings bank, 2 national banks, the Catskill Free Academy, St. Patrick's Academy, and printing-offices which issue 2 weekly news papers. Here are 2 knitting-mills, a facing-mill, a chair factory, 2 sash and blind-factories, a paper-mill, and several stone-yards and ice-houses. Pop. in 1890, 4920; of the township (which also contains Palensville) 8263.
Lippincott's Gazetteer of the World: A Complete Pronouncing Gazetteer Or Geographical Dictionary of the World Containing Notices of Over One Hundred and Twenty-five Thousand Places ... Joseph Thomas January 1, 1895 J.B. Lippincott
1903 - CATSKILL BRIDGE COLLAPSES. FIVE MEN GO DOWN WITH THE WRECK AND TWO OF THEM DROWN.
Catskill, Oct. 9 - While a hundred spectators were on the lower village bridge to-day watching the most destructive freshet seen here in thirty years a brick barge broke from its fastenings and crashed into the bridge, carrying away the longest span. Five men went down with the mass of iron, and two of them - CAPT. MICHAEL MORAN and WILLIAM DWYER - were drowned. The others were swept ashore and escaped.

The village is without electric lights to-night, and the trolley road is tied up, owing to the freshet having put out the fires at the electric light station.
The New York Times
New York, New York
October 10, 1903

2023 - Here's a guide to some of the best places to go and things to do in Catskill, New York.
1. Explore the Great Outdoors:
Kaaterskill Falls: Start your outdoor adventure with a visit to Kaaterskill Falls, one of the most iconic waterfalls in New York. The two-tiered waterfall is a picturesque spot for hiking and photography. The hike to the falls can be a bit challenging, so wear comfortable shoes and be prepared for some uphill terrain.
Catskill Park: This vast wilderness area offers a wide range of recreational activities, including hiking, camping, fishing, and birdwatching. The park covers over 700,000 acres and is home to numerous trails and viewpoints, such as the Escarpment Trail, which offers breathtaking views of the Hudson Valley.
2. Art and Culture:
Thomas Cole National Historic Site: Visit the former home and studio of Thomas Cole, a renowned 19th-century landscape painter and founder of the Hudson River School of Art. Explore his beautiful estate and learn about the art movement that celebrated the American landscape.
Catskill Art Society: This...
Read MORE...
Discover Your Roots: Catskill Ancestry
William G. VAN BERGAN
(1776, Catskill, New York, USA - 20 April 1862, Dalton, Massachusetts, USA)
Hannah HOES
(8 March 1783, Kinderhook, New York, USA - 5 February 1819, Catskill, New York, USA)
Elisabeth THORP
(1801, Catskill, New York, USA - 15 December 1884, Brimfield, Massachusetts, USA)
Lemuel B STANTON
(5 August 1801, Catskill, New York, USA - 22 September 1850, Catskill, New York, USA)
Caleb BENTON
(1806, Catskill, New York, USA - 25 February 1866, Lee, Massachusetts, USA)
John DONNELLY
(1809, Catskill, New York, USA - 8 October 1863, Lee, Massachusetts, USA)
Frances M. BACKUS
(1810, Catskill, New York, USA - 8 July 1877, Lee, Massachusetts, USA)
Edgar Wallace HUNTER
(21 April 1819, Catskill, New York, USA - 18 March 1875, Newark, New Jersey, USA)
Belinda C SMITH
(1826, Catskill, New York, USA - 23 March 1868, Agawam, Massachusetts, USA (Feeding Hills))
Genealogy Resources for Catskill
New York Newspapers
Not the place you are looking for? Try again!
Search for Your Family by Place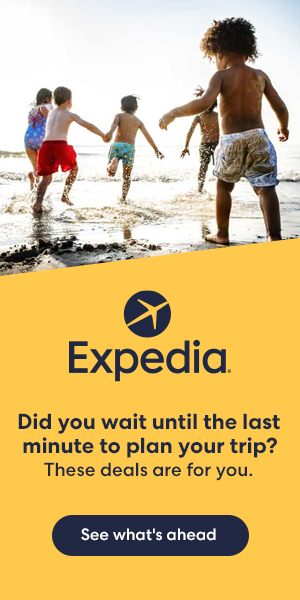 HOTELS.COM - Save 10% - 30% on your next escape!
Ancestry Family Tree Search
Search for Your Family by Name
NOTE: If you don't know your ancestor's whole name or are unsure of the spelling, specify part of the name.


Updated: 9/15/2023 8:58:18 AM