BEST FREE ancestry website since 1999 - History belongs to all of us!
Add YOUR Family To This Page
History of Kelowna, British Columbia, Canada
Journey back in time to Kelowna, British Columbia, Canada
Visit Kelowna, British Columbia, Canada. Discover its history. Learn about the people who lived there through stories, old newspaper articles, pictures, postcards and ancestry.
Do You Have Kelowna Roots? Share Your Ancestral Story!
Kelowna, BC, incorporated as a city in 1905...The City of Kelowna is located in south-central British Columbia on the east shore of OKANAGAN LAKE.
The OKANAGAN VALLEY was the territory of the Okanagan of the Interior SALISH. From their villages they hunted, fished and gathered edible plants. David Stuart, a Scottish fur trader, was the first non-native to visit the area in 1811. Oblate missionaries arrived in 1859 and built a mission on the present site. They planted the first fruit trees a few years later.
By 1861 the Hudson's Bay Company had established a small trading post and a grain mill was set up in 1871. The townsite was laid out in 1892 and the name was chosen from the Okanagan word meaning "grizzly bear." At incorporation the population was 600 and shortly after there were 11 sawmills, 3 fruit-packing plants and 2 canneries. As the potential of the land became recognized, cattle ranching, hay and grain cultivation, and orchard growing spread; by 1910 Kelowna was gaining fame as "The Orchard City." Canadian National Railway main-line rail service arrived in 1925...
www.thecanadianencyclopedia.ca
There is MUCH more to discover about Kelowna, British Columbia, Canada. Read on!
Kelowna Nostalgia: Vintage Photos, Ads, and Postcards
Discover Kelowna: History, News, Travel, and Stories
Add History/News/Story
1859 - Church of the Immaculate Conception established at Kelowna

www.gcatholic.org

1886 - June, 1886 - Steamer Mary Victoria Greenhow burns at Kelowna, BC.

canadachannel.ca/ todayincanadianhistory/ index.php/ June_(Day_Unknown)

Kelowna, BC was incorporated as a city in 1905


1916
Kelowna, a post-village of British Columbia. The banking point is Vernon, 35 miles distant. Pop. about 200.
Lippincotts New Gazetteer: A Complete Pronouncing Gazetteer Or Geographical Dictionary of the World, Containing the Most Recent and Authentic Information Respecting the Countries, Cities, Towns, Resorts, Islands, Rivers, Mountains, Seas, Lakes, Etc., in Every Portion of the Globe, Part 1 Angelo Heilprin Louis Heilprin - January 1, 1916 J.B. Lippincott - Publisher
1925 - September 11, 1925 - Canadian National Railways drives the last spike on its Vernon, BC, to Kelowna line, 33.5 miles.

canadachannel.ca/ todayincanadianhistory/ index.php/ September_11

1940 - Church of St. Theresa established in Kelowna


1946 - July 3 - Strike at Kelowna Exploration Company's Nickel Plate operation; until December 11, 1946.

canadachannel.ca/ todayincanadianhistory/ index.php/ July_3

1959 - Church of St. Pius X established in Kelowna


1975 - Church of the Holy Spirit established in Kelowna


1980 - Church of St. Charles Garnier established in Kelowna


2023 - Here's a list of some of the best places to go and things to do in Kelowna, British Columbia:
Okanagan Lake: Start your Kelowna adventure with a visit to Okanagan Lake. You can rent a kayak, paddleboard, or a boat to explore the crystal-clear waters. The lake also has several beaches, like Gyro Beach, perfect for relaxing and enjoying the scenery.
Myra Canyon Park: If you love biking or hiking, Myra Canyon Park is a must-visit. The Kettle Valley Rail Trail offers breathtaking views of the canyon and trestles. You can rent bikes in the area or opt for a guided tour.
Kelowna City Park: This park is located in the heart of downtown Kelowna and is great for a leisurely stroll or a picnic. It features a sandy beach, playgrounds, and a water park, making it an ideal spot for families.
Knox Mountain Park: For panoramic views of Kelowna and Okanagan Lake, hike or drive up to Knox Mountain Park. There are several trails catering to different fitness levels. It's a great place for a hike or a quiet escape.
Wine Tours: Kelowna is part of the Okanagan Valley, renowned for its...
Read MORE...
Discover Your Roots: Kelowna Ancestry
Alfred Elisee TREMBLAY
(23 December 1905, North Adams, Massachusetts, USA - 17 April 1997, Kelowna, British Columbia, Canada)
Simone-Marie TANGUAY
(26 January 1909, Yamaska, Québec, Canada (Saint-Michel-d'Yamaska) - 25 June 1996, Kelowna, British Columbia, Canada)
John Aitchison MAHON
(12 June 1910, Dawson City, Yukon, Canada - 7 August 1984, Kelowna, British Columbia, Canada)
Joseph Adelard Isadore BOISSELLE
(June 13, 1912, Saint Boniface, Winnipeg, Manitoba, Canada - April 15, 1990, Kelowna, British Columbia, Canada)
Antoinette "Toni" Mabel PAUL
(13 December 1914, St James, Manitoba, Canada - 6 February 2005, Kelowna, British Columbia, Canada)
Not the place you are looking for? Try again!
Search for Your Family by Place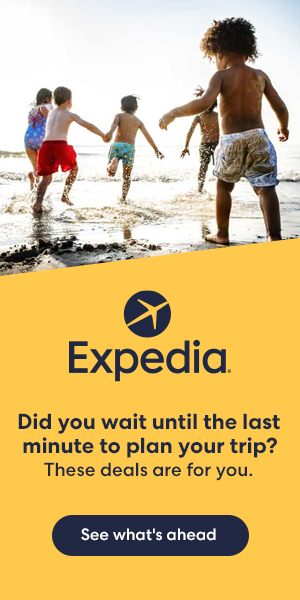 HOTELS.COM - Save 10% - 30% on your next escape!
Ancestry Family Tree Search
Search for Your Family by Name
NOTE: If you don't know your ancestor's whole name or are unsure of the spelling, specify part of the name.


Updated: 9/28/2023 2:44:18 PM