BEST FREE ancestry website since 1999 - History belongs to all of us!
Add YOUR Family To This Page
History of Rapid City, South Dakota, USA
Journey back in time to Rapid City, South Dakota, USA
Visit Rapid City, South Dakota, USA. Discover its history. Learn about the people who lived there through stories, old newspaper articles, pictures, postcards and ancestry.
Do You Have Rapid City Roots? Share Your Ancestral Story!
Rapid City, named for the limestone spring stream that passes through the city, was founded 1876 by a group of disheartened prospectors that had come to the Black Hills in search of gold. John Brennan and Samuel Scott, along with a small party of men, laid out the site of the present-day Rapid City. They designated six blocks in the center of the site to be the business district and appointed committees to convince prospective merchants and their families to locate in the new settlement.
visitrapidcity.com
There is MUCH more to discover about Rapid City, South Dakota, USA. Read on!
Rapid City Nostalgia: Vintage Photos, Ads, and Postcards
Discover Rapid City: History, News, Travel, and Stories
Add History/News/Story
Rapid City was founded in 1876


1883 - A three day flood in the Black Hills of western South Dakota resulted in a million dollars damage at Rapid City.

WeatherForYou.com

1891 - July 5 - Sixteen horses were killed by hail, and many more have to be put to death due to injuries from a hailstorm at Rapid City, SD.

The Weather Channel
July 5, 1891

1895 - Rapid City
Rap'id City, a post-village, capital of Pennington co., S.D., 45 miles by rail S.S.E. of Deadwood. It has 7 churches, 4 banks, 5 newspaper offices, and manufactures of building-material, stucco, cement, tiles, fire-brick, &c. Here is the state school of mines. Pop, in 1890, 2128.
Lippincott's Gazetteer of the World: A Complete Pronouncing Gazetteer Or Geographical Dictionary of the World Containing Notices of Over One Hundred and Twenty-five Thousand Places ... Joseph Thomas January 1, 1895 J.B. Lippincott
1906
Rapid City, a banking city, capital of Pennington co., S.Dak., 40 miles SE. of Deadwood, on the Northwestern Line. It is in the Black Hills mining region and has the South Dakota School of Mines, a chlorination plant, a foundry, etc. Pop. in 1900, 1342.
Lippincott's New Gazetteer: A Complete Pronouncing Gazetteer Or Geographical Dictionary of the World, Containing the Most Recent and Authentic Information Respecting the Countries, Cities, Towns ... in Every Portion of the Globe Publisher J.B. Lippincott Company, 1906

1907 - FIVE DROWNED IN BLACK HILLS
Rapid City, June 25. - Five people are known to have been drowned in the terrible flood in the Black Hills last week, and it is greatly feared that others will be found when some of the ranches within a radius of thirty or forty miles of Rapid are visited. Word was received here Sunday that Clint Davis and his family have not been seen since the flood, and as the house has been carried down and cannot be found, it is feared that the family were in it. The ranch house of Eardly Ham was struck in the night by the flood and the family were compelled to take refuge in an upper story until 5 o'clock the next afternoon, when they were rescued from their perilous position. Another family in this vicinity were forced to abandon their home and spend the night out of doors on a slightly higher place, either standing or sitting in the water. John E. Murphy, in charge of the government irrigation dam at Belle Fourche, last night received word from his wife that a child had been drowned and asking ...
Read MORE...
January 10, 1911 - The temperature at Rapid City, SD, plunged 47 degrees in just fifteen minutes.

WeatherForYou.com

1949 - Blizzard struck South Dakota; railroad from Pierre to Rapid City blocked for serveral weeks; air drops of hay required

www.worldatlas.com/ webimage/ countrys/ namerica/ usstates/ sdtimeln.htm

1955 - July 1 - KOTA TV channel 3 in Rapid City, SD (ABC/NBC) begins broadcasting
historyorb.com
1970 - April 17-18 - Rapid City, SD, received a record 22 inches of snow in 24 hours.

The Weather Channel

1972 - June 9 - 14" of rain in 6 hrs burst Rapid City SD dam, drowns 237
historyorb.com
June 9, 1972

2023 - Here's a list of places to go and things to do in Rapid City:
Mount Rushmore National Memorial:
No visit to Rapid City is complete without seeing Mount Rushmore. Marvel at the colossal sculptures of four U.S. presidents carved into the granite face of the Black Hills.
Custer State Park:
Just a short drive from Rapid City, Custer State Park is a haven for outdoor enthusiasts. Enjoy scenic drives, wildlife viewing, and hiking trails amidst stunning landscapes.
Badlands National Park:
Take a day trip to the Badlands National Park, famous for its rugged terrain, dramatic canyons, and unique geological formations. It's a paradise for hikers and photographers.
Downtown Rapid City:
Explore the downtown area with its vibrant mix of shops, galleries, and restaurants. Stroll around Main Street Square, where you might catch live music, events, or just relax.
Art Alley:
Art Alley is a unique spot in downtown Rapid City known for its ever-changing street art. It's a visual feast showcasing the creativity of local...
Read MORE...
Our Rapid City Gift Ideas
Discover Your Roots: Rapid City Ancestry
Leon Cleophas DESRANLEAU
(14 March 1812, Saint-Charles-sur-Richelieu, Québec, Canada - 24 February 1895, Rapid City, South Dakota, USA)
Hugh Pryor ESTES
(31 May 1854, , Arkansas, USA - 16 May 1922, Rapid City, South Dakota, USA)
Emma Jane SUTHERLAND
(23 December 1856, , Arkansas, USA - 28 November 1931, Rapid City, South Dakota, USA)
Charlotte LUNDRING
(23 March 1891, Canby, Yellow Medicine County, Minnesota, USA - 22 May 1963, Rapid City, South Dakota, USA)
Harold MILO
(28 August 1908, Rockville, Connecticut, USA - 2 February 1969, Rapid City, South Dakota, USA)
Elmer Leroy ESTES
(29 January 1920, Wall, South Dakota, USA - 10 January 2015, Rapid City, South Dakota, USA)
Frances BURG
(02/21/1924, Mitchell, South Dakota, USA - , Rapid City, South Dakota, USA)
Genealogy Resources for Rapid City
South Dakota Newspapers
Not the place you are looking for? Try again!
Search for Your Family by Place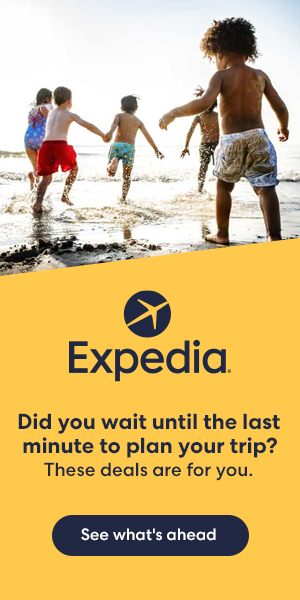 HOTELS.COM - Save 10% - 30% on your next escape!
Ancestry Family Tree Search
Search for Your Family by Name
NOTE: If you don't know your ancestor's whole name or are unsure of the spelling, specify part of the name.


Updated: 10/16/2023 9:28:16 AM