BEST FREE ancestry website since 1999 - History belongs to all of us!
Add YOUR Family To This Page
History of Bismarck, North Dakota, USA
Journey back in time to Bismarck, North Dakota, USA
Visit Bismarck, North Dakota, USA. Discover its history. Learn about the people who lived there through stories, old newspaper articles, pictures, postcards and ancestry.
Do You Have Bismarck Roots? Share Your Ancestral Story!
Bismarck was originally named Edwinton in 1872, after Edwin L. Johnson, a supporter of the transcontinental railroad. Before that, it was known as Missouri Crossing after the Lewis and Clark Expedition crossed there.
Edwinton had its name changed to Bismarck by the Northern Pacific Railway company in 1873, in honor of Otto Von Bismarck, to attract German investors and immigrant settlers to the region.
Bismarck became the state capital in 1889, when North Dakota was created from Dakota Territory and admitted to the Union.
rjipro.com
There is MUCH more to discover about Bismarck, North Dakota, USA. Read on!
Discover Bismarck: History, News, Travel, and Stories
Add History/News/Story
1876 - Colonel Clement A. Lounsberry, a Bismarck journalist, won fame for his reporting of the route of General George A. Custer at the Battle of the Little Bighorn in 1876.

www.ereferencedesk.com/ resources/ state-facts/ north-dakota.html

1889 - John Olsen, his wife and three children were drowned on the 2d near Bismarck, D. T., while trying to cross the Missouri river on ice.


St Joseph Herald
Saint Joseph, Michigan
February 9, 1889

1890 - CONFLAGRATIONS. Incendiarism at Bismarck, N. D.
BISMARCK, N. D., March 25. - Some one tried to burn up the town this morning. At 2 o'clock an incendiary started a blaze between two empty buildings, with the wind blowing sixty miles an hours. The old opera-house on Third street, the laundry building belonging to George P. Flannery, of Minneapolis and the Judkins photograph gallery were burned. The sparks also set fire to two small houses two blocks distant. Only the wet roofs from the recent snows saved half of the town. About the same hour a fire was started in a lumber yard in the east end of town, but it was put out in a short time.
The Sunday Inter Ocean
Chicago, Illinois
March 26, 1890

1895 - Bismark
Bismarck, a city, the capital of North Dakota and the seat of justice of Burleigh co., is situated on the Missouri River where it is crossed by the Northern Pacific Railroad, 445 miles N. by W. of St. Paul. It has 6 churches, 2 national and 2 private banks, a flouring-mill, machine-shop, foundry, brewery, &c., a Catholic seminary, and printing-offices which issue a daily and 2 weekly newspapers. Pop. in 1890, 2186.
Lippincott's Gazetteer of the World: A Complete Pronouncing Gazetteer Or Geographical Dictionary of the World Containing Notices of Over One Hundred and Twenty-five Thousand Places ... Joseph Thomas January 1, 1895 J.B. Lippincott
1907 - BADLY BURNED - MRS. KOYER FALLS WITH LIGHTED LAMP SETTING FIRE TO HER CLOTHES - NEIGHBOR EXTINGUISHES FLAMES BY ROLLING HER IN SNOW AND SAVES HER LIFE.
Mrs. Kooyer, wife of Engineer Kooyer of the 300 road, was the victim Sunday evening of an accident which came near being the cause of her death. She was going down into the cellar with a lighted lamp in her hand when she stumbled and fell, breaking the lamp and scattering the oil over her clothing, which took fire. Crazed with fear she ran upstairs and out into the street with her clothes and hair on fire. Charlie Hanson, living in the same block, hearing her screams, rushed to her assistance and, throwing her to the ground, rolled her in the loose snow and smothered the flames but not before she was badly burned. Her hair was nearly all burned off and patches of skin stuck to her underclothes as they were taken off. She was taken to the hospital and is resting as well as could be expected under the circumstances.
Mrs. Kooyer was not in the best of health and the shock was a terrible one to her. Had it not been for the timely arrival of help she would have been burned to death in a ...
Read MORE...
1916
Bismarck, a banking city, the capital of North Dakota and the seat of justice of Burleigh oo., is situated on the Missouri River where it is crossed by the Northern Pacific R., 445 miles WNW. of St. Paul. The Bismarck, Washington and Great Falls R. also passes here. The city has several federal institutions, a state capital, penitentiary, and various mills and machine-shops, etc., and is the sup plying point for an extensive territory for army posts and Indian agencies. It is the head-quarters for navigation on the Upper Missouri. Elevation, 1690 feet. Pop. in 1890, 2186; in 1900, 3319.
Lippincotts New Gazetteer: A Complete Pronouncing Gazetteer Or Geographical Dictionary of the World, Containing the Most Recent and Authentic Information Respecting the Countries, Cities, Towns, Resorts, Islands, Rivers, Mountains, Seas, Lakes, Etc., in Every Portion of the Globe, Part 1 Angelo Heilprin Louis Heilprin - January 1, 1916 J.B. Lippincott - Publisher
1922 - First motor vehicle bridge across Missouri River established at Bismarck

www.worldatlas.com/ webimage/ countrys/ namerica/ usstates/ ndtimeln.htm

1930 - CAPITOL BUILDING AT BISMARCK, N. DAKOTA, BURNED TO THE GROUND. FIRE STARTS IN STATE ENGINEER'S OFFICE; FLAMES RACING THROUGH STRUCTURE WHEN FIREMEN ARRIVE.
LOSS OF STATE PAPERS AND DOCUMENTS SO GREAT, CALL ISSUED FOR LEGISLATURE TO MEET AT ONCE.
INSURANCE POLICIES ON BUILDING TOTAL $600,000; LOSS ESTIMATE AT FEW THOUSAND DOLLARS MORE.
Bismarck, N. D., Dec. 28. - North Dakots's state capitol building burned to the ground today.
Resultant loss of state papers and documents was so great that GOV. GEORGE F. SHAFER issued an emergency call for the legislature to convene immediately. He said he hoped the lawmakers could establish some sort of order from the seared records in order that they might proceed with regular business when they convene formally on January 6.
The fire started in the state engineer's office on the top floor of the historic four-story red brick building at 7 a.m. By the time firemen arrived an hour later the flames were racing through the whole structure, even through the two wings added several years after the central building was constructed in 1884.
Governor SHAFER, aroused by the crimsoned sky, hurried...
Read MORE...
1966 - March - A severe blizzard raged across Minnesota and North Dakota.
The blizzard lasted four days (March 2-5) producing up to 35 inches of snow, and wind gusting to 100 mph produced snow drifts 30 to 40 feet high. Bismarck ND reported zero visibility for 11 hours. Traffic was paralyzed for three days.
The Weather Channel

2023 - Here's a list of places to go and things to do in Bismarck:
North Dakota Heritage Center & State Museum:
Dive into North Dakota's rich history and heritage at this museum. It features exhibits on everything from dinosaurs to Native American culture, early settlers, and modern-day life in the state.
State Capitol Building:
Take a guided tour or explore on your own the North Dakota State Capitol, an architectural gem that houses the state's legislative branch. Don't forget to check out the impressive art and historical displays inside.
Dakota Zoo:
Enjoy a day at the Dakota Zoo, home to over 600 animals representing 125 different species. It's a great spot for families and animal lovers.
Riverboat Rides:
Experience the Missouri River with a riverboat ride. Learn about the history of the river and enjoy the scenic views. Some tours even offer dinner cruises.
Fort Abraham Lincoln State Park:
Step back in time at this state park, which features reconstructed military buildings from the 1870s. Don't miss the On-A-Slant...
Read MORE...
Discover Your Roots: Bismarck Ancestry
Genealogy Resources for Bismarck
North Dakota Newspapers
Not the place you are looking for? Try again!
Search for Your Family by Place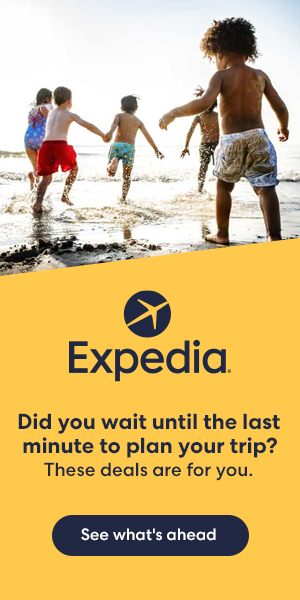 HOTELS.COM - Save 10% - 30% on your next escape!
Ancestry Family Tree Search
Search for Your Family by Name
NOTE: If you don't know your ancestor's whole name or are unsure of the spelling, specify part of the name.


Updated: 10/16/2023 8:26:09 AM