BEST FREE ancestry website since 1999 - History belongs to all of us!
Add YOUR Family To This Page
History of Augusta, Georgia, USA
Journey back in time to Augusta, Georgia, USA
Visit Augusta, Georgia, USA. Discover its history. Learn about the people who lived there through stories, old newspaper articles, pictures, postcards and ancestry.
Augusta Nostalgia: Vintage Photos, Ads, and Postcards
Augusta, Georgia, USA

Postcard
Partridge Inn
"The Partridge Inn began as a two-story house, built in 1816. The home originally belonged to George Walton, the governor of Georgia and one of the state's three signers of the Declaration of Independence. The home was later acquired by Daniel and Elizabeth Meigs, who came to Augusta from Connecticut. The history of the current building dates back to 1836 when it was originally constructed as a private residence called Three Oaks for the Meigs family. In 1892, New York hotelier, Morris Partridge purchased Three Oaks to serve as his personal home as well as operate as a small hotel by offering guest accommodations in the old Meigs house during Augusta's winter season.
The business venture proved successful, and he opened The Partridge Inn, a 60-room upscale hotel on January 8, 1910..."
www.historichotels.org
Augusta, Georgia, USA

Postcard
The Forrest Hills Ricker Hotel
"Announcing ... The Forrest Hills-Ricker Hotel - Opening January 1, 1927.
The management will be the same as that which has made Poland Spring the leading American hotel, known throughout the world. The entire staff of the Poland Spring House will serve guests at the Forrest Hills-Ricker Hotel at Augusta next winter."
The Hill-Top Magazine, Vol. XXXI, No. 3, July 17, 1926
Discover Augusta: History, News, Travel, and Stories
Add History/News/Story
1779 - British captured Augusta

www.worldatlas.com/ webimage/ countrys/ namerica/ usstates/ gatimeln.htm

1781 - Augusta retaken by Patriot forces

www.worldatlas.com/ webimage/ countrys/ namerica/ usstates/ gatimeln.htm

1794 - January 11 - Robert Forsythe, a U.S. Marshal is killed in Augusta, Georgia when trying to serve court papers, the first US marshal to die while carrying out his duties.
historyorb.com
1804 - April 4 - A large tornado crossed six Georgia counties killing at least eleven persons near Augusta.

WeatherForYou.com

1827 - Destructive Fire - The Augusta Courier of the 2d inst. gives annexed account of a destructive fire in that place
This city was aroused from its peaceful slumbers this morning about 2 o'clock by the terrific cry of fire! The devouring element had made such progress, when first discovered, as to set human exertion at defiance. It commenced in that large wooden building on Broad street, known as the Globe Tavern, and extended East and West, consuming 17 houses. It reached Westwardly, to the next cross street, and Eastwardly, was stopped only by the large new brick building, lately erected by Mr. Bowdie. All the houses between these two points, from Broad street back to Ellis street, now lie in smoking ruins. The principal owners of the real estate destroyed, are Gen. W. W. Montgomery, and Mr. Angus Martin. All the merchants and shop-keepers suffered more or less; but we are informed, that the principal of both houses and goods were insured. The names of those, whose business was transacted in the destroyed buildings, as well as we can recollect, are Messrs. William Shannon, tenant of the Globe - T. ...
Read MORE...
1854 - Augusta
Augusta, a handsome city of Georgia, and capital of Richmond county, on the Savannah river, 231 miles from its mouth, 120 miles N. N. W. from Savannah, and 136 miles N. W. from Charleston. It is the second city of the state in population and importance. The Georgia railroad, of which Augusta is the eastern terminus, extends to Atlanta, and the South Carolina railroad connects it with Charleston. The following extract from a letter received from a highly intelligent gentleman of this place, will be interesting, as explaining the causes of its former and present prosperity: — " Situated at the head of navigation on Savannah river, it was for many years the chief and indeed only inland town of the state of any commercial importance, and so continued until that spirit of internal improvement was aroused in the people of Georgia which has acquired for our state the enviable fame of the empire state of the South. For some years after the construction of the Georgia railroad Augusta visibly...
Read MORE...
1861 - January 24 - Arsenal at Augusta, Ga seized by Confederacy
historyorb.com
1881 - Hurricane kills 700 in Georgia and South Carolina
Savannah and Augusta, Ga., experienced severe damage when this hurricane came ashore in August 1881. Several barrier islands were completely submerged by the storm surge.

Hurricane timeline: The 1800s
Sun Sentinel
Fort Lauderdale, Florida
www.sun-sentinel.com

1887 - A BIG FIRE IN AUGUSTA. THE OPERA HOUSE AND OTHER BUILDINGS BURNED - LOSS, $200,000.
Augusta, Ga., Feb. 12. - Hardly had the crowd left the matinee performance of "Lady Audiey's Secret," by MRS. BOWERS, when the cry of fire was given and the Opera House was found to be on fire. During the progress of the fire the streets were filled with thousands of people and the country was lit up for miles. Unscrupulous persons gave currency to a report that an earthquake shock had been felt, and this added terror to the feeling of awe, and spread consternation all around. People were cuffed and crushed on the streets, and mingled with lamentations went up prayers. The flames spread with great rapidity, and the Fire Department seemed powerless to check them. The splendid Masonic Hall and theatre, where the fire originated, the Globe Hotel, the stores of DALY & ARMSTRONG and JAMES G. BAILEY were gutted.
The fire which broke out at 6:06, was under control at 9:30. The Central Hotel and the stores of J. B. WHITE & Co. were badly damaged. Several small stores were destroyed. The...
Read MORE...
1889 - ORPHAN ASYLUM BURNED.
Augusta, Ga., August 11. - The Augusta orphan asylum, a magnificent five story building, was almost entirely destroyed by fire today. The fire department fought nobly, but was handicapped by a lack of water. The asylum cost over $100,000, and was insured for $60,000. The children were gotten out safely. Two firemen were injured by falling timber.
San Antonio Daily Express
San Antonio, Texas
August 12, 1889

1895 - Augusta
Augusta, a handsome city of Georgia, the capital of Richmond co., is on the Savannah River, 271 miles from its mouth, and at the E. terminus of the Georgia Railroad, 171 miles E. by S. from Atlanta, 132 miles by railroad N.N.W. of Savannah, and 137 miles W.N.W. of Charleston. It is the W. terminus of the South Carolina Railroad, and is connected with Savannah by a branch of the Georgia Central Railroad. The Port Royal Railroad extends from this city southeastward 112 miles to Port Royal in South Carolina. Augusta is also the S.W. terminus of the Charlotte, Columbia & Augusta Railroad, and is the head of steamboat navigation on the river. The city has 7 rail roads and 9 railroad connections. It is the third city of the state in population and wealth. The streets are wide, straight, cross one another at right angles, and are lighted with gas and electricity. Three bridges over the river connect Augusta with Hamburg, S.C. It is the seat of the Medical College of Georgia, which was...
Read MORE...
1904 - April 21 - Ty Cobb makes his pro debut for Augusta (South Atlantic League)
historyorb.com
1910 - TORNADO BLOWS AWAY SMALL BOY. AUGUSTA, GA., IS VISITED BY WIND, WHICH RAGES 62 MILES AN HOUR. ONE WOMAN BADLY HURT.
Trees Uprooted, Roofs Blown Off and Wires Damaged.

Augusta, Ga., June 3. — As a result of a tornado here last night which reached a velocity of sixty-two miles an hour and lasted for sixteen minutes, the city today is strewn with uprooted trees, broken limbs, portions of roofs, telephone and telegraph poles and damaging wires. Mrs. Riddle was badly injured by the caving in of the roof of her home. Her husband and five children, all of whom were in bed escaped. A boy was blown away near the Union depot and is still missing. Towns along the Augusta Southern railway report much damage of a minor kind.
Beaumont Journal
Beaumont, Texas
June 3, 1910

1916
Augusta, a city of Georgia, capital of Richmond co., is on the Savannah River, 231 miles from its mouth, and on the Central R. of Georgia, the Southern and other rail roads, 171 miles E. by S. of Atlanta and 137 miles WNW. of Charleston. It is situated at the head of steamboat navigation on the river. It is the third city of the state in population and wealth. The streets are wide and imposingly laid out. Broad Street, 120 feet wide, being one of the finest business thoroughfares in the United States. The city is connected by bridge with Hamburg, S.C. It is the seat of the Medical College of Georgia, which was founded in 1832, the Richmond Academy, Paine's Institute (for colored students), and of other collegiate institutions. Among the principal buildings are the public library, masonic temple, and cotton-exchange. Extensive railroad- shops are located here, besides which there are iron-foundries, machine-shops, planing-, Sour-, cotton- and cotton- teed oil mills, glass-, chemical-...
Read MORE...
1916 - MILLIONS GO UP IN FLAMES AT AUGUSTA AS BUSINESS DISTRICT IS BURNED. WIND MAKES FIREMEN HELPLESS. SEVEN HUNDRED HOMES ARE DESTROYED. MILITIA PATROLS STREET.
FIRE IS CONTROLLED WHEN DIES OUT - COMPANIES FROM OTHER CITIES HELP OVERWORKED FIREMEN IN AUGUSTA
Augusta, Ga., March 23. - Twenty blocks in the residence section of Augusta in charred ruins, the bared walls of six business blocks bear testimony today of Augusta's most serious fire disaster of recent years. Upwards of 700 houses were destroyed and at least 3,000 persons are homeless. The fire which raged for more than nine hours last night, causing a loss estimated at from $5,000,000 to &7,000,000, was brought to a halt early today after it had crossed Green street.
An area of about one and one-fourth square miles was ravaged by the flames which were driven by a heavy gale. The Augusta firemen were powerless and fire apparatus was sent from Columbia, Charleston, Atlanta, Macon, Savannah and Waynesboro.
The wind subsided just after on o'clock and it was not until then that the firemen could gain in their fight.
Leading citizens of Augusta early today began to lay relief...
Read MORE...
1921 - BIG FIRE LOSS IN AUGUSTA, GA. BUSINESS HOUSES GUTTED BY BLAZE; HOTEL DESTROYED. CAUSE OF BLAZE STARTING IN HARRISON BUILDING IS NOT DETERMINED. HOTEL GUESTS FLEE IN NIGHT CLOTHES.
PLATE GLASS WINDOWS MELTED BY HEAT - NO LIVES REPORTED AS LOST.
Augusta, Ga., Nov. 26. - At 5:45 today firemen succeeded in bringing under control the most disastrous fire in the history of Augusta.
The harrison building and the Johnson building, two big steel and masonry modern buildings, had been gutted by the flames, which started at 2 o'clock in the Harrison building. The Augusta Chronicle building was believed a total loss, the Albion Hotel was badly damaged, the Genesta Hotel was burned badly, Stohrer's drug store was a total loss and other business firms were hit hard.
The loss was variously estimated, some declaring it would reach $2,500,000, while others placed it as low as $1,500,000.
No loss of life was reported.
Soon after the fire was discovered in the Harrison building, it broke out in the Johnson building and then spread to other structures. The Augusta fire fighting force became alarmed and calls were sent to several nearby towns for assistance. The Aiken,...
Read MORE...
1934 - Masters Golf Tournament began at Augusta National Golf Club

www.worldatlas.com/ webimage/ countrys/ namerica/ usstates/ gatimeln.htm

2023 - Here's a list of places to go and things to do in Augusta:
Augusta National Golf Club:
If you're a golf enthusiast, Augusta National is a must-visit. While the Masters Tournament might be exclusive, the golf course itself is iconic and beautiful.
Riverwalk Augusta:
Take a stroll along the Savannah River on the Riverwalk. It's a picturesque location with shops, restaurants, and often hosts events and festivals.
The Augusta Museum of History:
Delve into Augusta's rich history at the museum. It showcases exhibits ranging from the region's Native American past to the present day.
Phinizy Swamp Nature Park:
Nature lovers will appreciate this park. It offers walking trails, boardwalks, and opportunities for bird watching. It's a peaceful retreat from the urban hustle.
Augusta Canal National Heritage Area:
Explore the Augusta Canal through boat tours or walking trails. It's a scenic spot with a lot of history tied to the city's industrial past.
Morris Museum of Art:
Art enthusiasts should head to the Morris Museum....
Read MORE...
Discover Your Roots: Augusta Ancestry
Elizabeth CAIN
(1704, Bertie, North Carolina, USA - 1775, Augusta, Georgia, USA)
Ellen Elizabeth BLACKSTONE
(21 February 1821, Branford, Connecticut, USA - 28 February 1861, Augusta, Georgia, USA)
Ira De Ver WARNER
(25 March 1840, Lincklaen, Chenango County, New York, USA - 11 January 1913, Augusta, Georgia, USA)
Nicholas L Stedman DELAIGLE
(18 June 1846, Augusta, Georgia, USA - 26 July 1909, Burke, Georgia, USA)
George Andrew WILBUR
(5 March 1859, Sparta, Georgia, USA - 22 March 1939, Augusta, Georgia, USA)
Harold Earle WALDORF
(11/22/1932, Somerville, Massachusetts, USA - 05/22/1982, Augusta, Georgia, USA)
Genealogy Resources for Augusta
Georgia Newspapers
Not the place you are looking for? Try again!
Search for Your Family by Place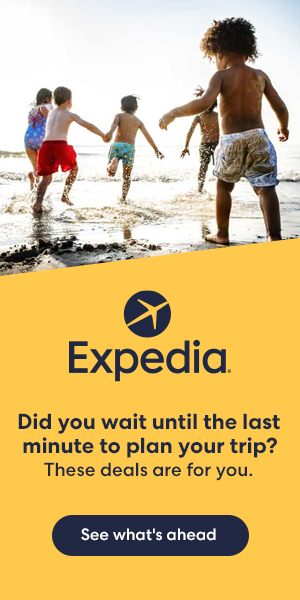 HOTELS.COM - Save 10% - 30% on your next escape!
Ancestry Family Tree Search
Search for Your Family by Name
NOTE: If you don't know your ancestor's whole name or are unsure of the spelling, specify part of the name.


Updated: 10/15/2023 10:22:59 AM