BEST FREE ancestry website since 1999 - History belongs to all of us!
Add YOUR Family To This Page
History of Dover, Delaware, USA
Journey back in time to Dover, Delaware, USA
Visit Dover, Delaware, USA. Discover its history. Learn about the people who lived there through stories, old newspaper articles, pictures, postcards and ancestry.
Dover Nostalgia: Vintage Photos, Ads, and Postcards
Discover Dover: History, News, Travel, and Stories
Add History/News/Story
1854 - Dover
name. Dover, a handsome and flourishing town, seat of justice of Kent county, and capital of the state of Delaware, on Jones' creek, and on the Dona and Seaford railroad, 50 miles S. from Wilmington, and about 5 miles W. from Delaware bay. It has a fine state house, with an open lawn in front, 4 churches, 2 large hotels, 1 newspaper office, a telegraph station, a bank, several seminaries, and many elegant residences. The houses are mostly built of brick. Dover has increased rapidly for some years past. Population in 1853, about 4000.
A New and Complete Gazetteer of the United States: Giving a Full and Comprehensive Review of the Present Condition, Industry, and Resources of the American Confederacy ... Thomas Baldwin (of Philadelphia.) Joseph Thomas January 1, 1854 Philadelphia : Lippincott, Grambo & Company 1854.
1895 - Dover
Dover, the capital of the state of Delaware, and of Kent co, is on Jones Creek, and on the Philadelphia, Wilmington & Baltimore Railroad, 48 miles S. of Wilmington, and nearly 7 miles W. of Delaware Bay. It contains a state-house, 9 churches, a national bank, a state bank, an academy, several hotels, 2 canning-factories, and manufactures of hosiery, ice, machinery, &c., water- and gas-works, and 4 newspaper offices. Pop. in 1890, 3061.
Lippincott's Gazetteer of the World: A Complete Pronouncing Gazetteer Or Geographical Dictionary of the World Containing Notices of Over One Hundred and Twenty-five Thousand Places ... Joseph Thomas January 1, 1895 J.B. Lippincott
1902 - TRAINS CRASH NEAR SIDING. Brakeman Badly Injured and Passengers Shaken Up in a Collision
Special to The Inquirer.
DOVER, Del., Feb. 12. - A wreck occurred on the Delaware Railroad to-night about a half mile from the Dover Station when the evening passenger train, southbound, ran into the rear of extra freight No. 106, which was hurrying on to a siding in order to clear the track. Three cars on the freight and the passenger engine were almost demolished by the wreck and the fire which followed.
The flames, however, were finally extinguished by the Robbins Hose Company, of Dover, which was quickly on the scene.
Brakeman Badly Crushed.
Walter R. Mull, of Wilmington, brakeman on the freight, was injured by being crushed between two cars, and his injuries, while not necessarily fatal, were very serious, he being badly injured in the lower abdomen. He is also suffering from nervousness, but will be removed to his home in Wilmington to-morrow. Several of the passengers were badly shaken and bruised, although not seriously injured.
The regular morning train from...
Read MORE...
1916
Dover, a banking post-town, the capital of the state of Delaware and of Kent co., is on Jones Creek and the Philadelphia, Wilmington and Baltimore R., 48 miles S. of Wilmington and nearly 7 miles W. of Delaware Bay. It is in a large peach-growing and farming district, and has fruit-, vegetable- and poultry-canning industries and various manufactures. The Wilmington Conference Academy and a state college for colored students are located here. Pop. in 1890, 3061 ; in 1900, 3329.
Lippincotts New Gazetteer: A Complete Pronouncing Gazetteer Or Geographical Dictionary of the World, Containing the Most Recent and Authentic Information Respecting the Countries, Cities, Towns, Resorts, Islands, Rivers, Mountains, Seas, Lakes, Etc., in Every Portion of the Globe, Part 1 Angelo Heilprin Louis Heilprin - January 1, 1916 J.B. Lippincott - Publisher
1942 - Air bases created at New Castle, Dover

www.worldatlas.com/ webimage/ countrys/ namerica/ usstates/ detimeln.htm

1975 - July 13 - 8.5" (21.6 cm) of rainfall, Dover, Delaware (state record)
historyorb.com
2023 - Whether you're into history, outdoor activities, or just looking for a good time, here are some places to go and things to do in Dover:
First State Heritage Park:
Start your journey at the First State Heritage Park Welcome Center. It's a great place to get information about the area and its rich history.
Legislative Hall:
Take a tour of Legislative Hall, Delaware's State Capitol. Learn about the legislative process and the history of Delaware's government.
Johnson Victrola Museum:
If you're into music and history, the Johnson Victrola Museum is a must-visit. It celebrates the life and achievements of Delaware's own Eldridge Reeves Johnson, founder of the Victor Talking Machine Company.
Biggs Museum of American Art:
Art enthusiasts will enjoy the Biggs Museum, showcasing a diverse collection of American fine and decorative arts.
Delaware Agricultural Museum and Village:
For a taste of rural life, visit the Delaware Agricultural Museum and Village. Explore exhibits on the state's agricultural history and stroll through a recreated 1890s village.
Bombay Hook National Wildlife...
Read MORE...
Discover Your Roots: Dover Ancestry
Genealogy Resources for Dover
Delaware Newspapers
Not the place you are looking for? Try again!
Search for Your Family by Place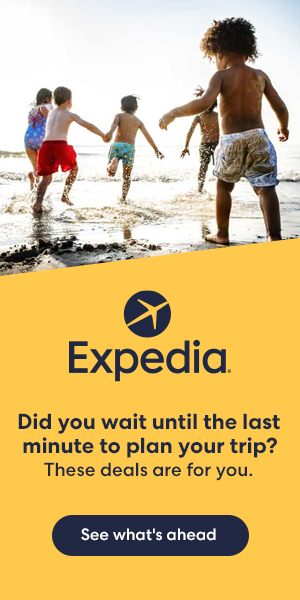 HOTELS.COM - Save 10% - 30% on your next escape!
Ancestry Family Tree Search
Search for Your Family by Name
NOTE: If you don't know your ancestor's whole name or are unsure of the spelling, specify part of the name.


Updated: 10/15/2023 10:13:15 AM