BEST FREE ancestry website since 1999 - History belongs to all of us!
Add YOUR Family To This Page
History of Wales
Journey back in time to Wales
(United Kingdom)
Visit Wales. Discover its history. Learn about the people who lived there through stories, old newspaper articles, pictures, postcards and ancestry.
Do You Have Wales Roots? Share Your Ancestral Story!
In the Welsh folkloric tradition of Mari Lwyd, a horse skull visits your home around Christmas, and you must best it in poetry or allow it inside.
This is the Welsh tradition of the Mari Lwyd, a mid-winter custom wherein the skull of a horse, decked out with bells and ribbons, is paraded on a stick by a reveler beneath a sackcloth, who challenges neighbors in exchange for drink and food.
hyperallergic.com
There is MUCH more to discover about Wales. Read on!
Wales Nostalgia: Vintage Photos, Ads, and Postcards
Discover Wales : History, News, Travel, and Stories
Add History/News/Story
1737 - July 31 - Prince Frederick of Wales escapes English court

onthisday.com

1800 - Population of the Kingdom of Great Britain - 10,481,401


1868 - There are over 1,500,000 old maids in England and Wales.
Sad to say, one third of the number cannot hope to marry, as there are note enough men to go round. Of every 100 women in England, 58 are wives, 39 are spinsters, and 3 are widows. The old maids are more numerous in high life than in low.

St Joseph Herald
Saint Joseph, Michigan
January 18, 1868

1870 - A ship-load of Mormon emigrants, mostly from Wales, arrived at New York on the 9th, and would start overland immediately.

St Joseph Herald
Saint Joseph, Michigan
February 19, 1870

1870 - Another terrible explosion occurred in the colliery at Llansamlet, in Wales, on the 27th. Nineteen persons were killed and many injured.

St Joseph Herald
Saint Joseph, Michigan
August 6, 1870

1887 - The Prince of Wales has granted a warrant for a new Masonic lodge to be called the "Anglo-American."
The lodge is formed with a view of affording facilities for American residents in England meeting their brethren of the English Grand Lodge under the constitutions of the latter body.

St Joseph Herald
Saint Joseph, Michigan
March 12, 1887

1888 - By the falling of a bridge in a quarry in Carnarvonshire, Wales, on the 17th five men were killed.

St Joseph Herald
Saint Joseph, Michigan
February 25, 1888

1888 - The silver wedding of the Prince and Princess of Wales was celebrated in London on the 10th.

St Joseph Herald
Saint Joseph, Michigan
March 17, 1888

1900 - Population of United Kingdom (including Ireland) - 39,875,900


1916 - Wales
Wales, a division of Great Britain, with the title of principality, consisting of a large peninsula projecting westward from England, of which administratively it forms a part. It has on the E. the English counties of Chester, Shropshire, Hereford, and Monmouth, and on other sides Bristol and St. George's channels and the Irish Sea. Area, 7446 sq. m. Pop. in 1891, 1,519,000; in 1901, 1,720,600.
Lippincotts New Gazetteer: A Complete Pronouncing Gazetteer Or Geographical Dictionary of the World, Containing the Most Recent and Authentic Information Respecting the Countries, Cities, Towns, Resorts, Islands, Rivers, Mountains, Seas, Lakes, Etc., in Every Portion of the Globe, Part 1 Angelo Heilprin Louis Heilprin - January 1, 1916 J.B. Lippincott - Publisher
2023 - Here's a list of places to go and things to do in Wales:
Explore Cardiff: Start your journey in the capital city of Cardiff. Visit Cardiff Castle, take a stroll in Bute Park, and explore the Cardiff Bay area with its vibrant restaurants and shops.
Conwy Castle: This medieval fortress is a UNESCO World Heritage site. The well-preserved castle offers fantastic views of the surrounding area, and the town of Conwy is also charming to explore.
Snowdonia National Park: Hike or take a train ride to the summit of Mount Snowdon, the highest peak in Wales. The national park is a haven for outdoor enthusiasts, with opportunities for hiking, rock climbing, and water sports.
Pembrokeshire Coast National Park: The coastal path here is perfect for long walks and offers breathtaking views of rugged cliffs, sandy beaches, and the sea. Don't miss St. Davids, the smallest city in the UK, and the nearby St. Davids Cathedral.
Brecon Beacons National Park: Another stunning national park, Brecon Beacons offers great hiking, caving, and star-gazing...
Read MORE...
Discover Your Roots: Wales Ancestry
Not the place you are looking for? Try again!
Search for Your Family by Place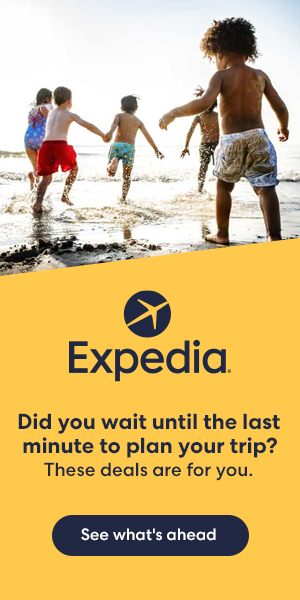 HOTELS.COM - Save 10% - 30% on your next escape!
Ancestry Family Tree Search
Search for Your Family by Name
NOTE: If you don't know your ancestor's whole name or are unsure of the spelling, specify part of the name.


Updated: 10/12/2023 8:04:51 PM