BEST FREE ancestry website since 1999 - History belongs to all of us!
Add YOUR Family To This Page
History of Missouri, USA
Journey back in time to Missouri, USA
Visit Missouri, USA. Discover its history. Learn about the people who lived there through stories, old newspaper articles, pictures, postcards and ancestry.
Do You Have Missouri Roots? Share Your Ancestral Story!
Missouri, the Show Me State, was first claimed by the French explorer La Salle for France in 1682. The United States acquired the land in 1803 as part of the Louisiana Purchase, and in 1812 Congress formed most of what had been called Upper Louisiana into the Missouri Territory. Lewis and Clark began their historic expedition where the Missouri River empties into the Mississippi River just north of St. Louis.
discoverytrail.org
Missouri is known as the "Show Me State". The 'Show Me State' expression may have began in 1899 when Congressman Willard Duncan Vandiver stated, "I'm from Missouri and you've got to show me." 50states.com
"The state and the Missouri River are both named after the Missouri people, a southern Siouan tribe that lived along the river. Missouri comes from an Illinois language reference to the tribe, ouemessourita, which has been translated as "those who have dugout canoes,""wooden canoe people" or "he of the big canoe."" mentalfloss.com
There is MUCH more to discover about Missouri, USA. Read on!
Missouri Nostalgia: Vintage Photos, Ads, and Postcards
Discover Missouri: History, News, Travel, and Stories
Add History/News/Story
1750 - Missouri is first in the nation in production of lead. Lead deposits led the French to found Sainte Genevieve, the first permanent European settlement in Missouri, about 1750.

www.ereferencedesk.com/ resources/ state-facts/ missouri.html

1811 - The most powerful earthquake to strike the United States occurred in 1811, centered in New Madrid, Missouri. The quake shook more than one million square miles, and was felt as far as 1,000 miles away.

www.ereferencedesk.com/ resources/ state-facts/ missouri.html

1812 - A portion of the Territory of Louisiana became the Territory of Missouri;
the first general assembly of the Territory of Missouri met and the five original counties were organized: Cape Girardeau, New Madrid, St. Charles, St. Louis, and Ste. Genevieve.
www.worldatlas.com/ webimage/ countrys/ namerica/ usstates/ motimeln.htm

1821 - President James Monroe admitted Missouri as the 24th state; the state capitol was temporarily located in St. Charles

www.worldatlas.com/ webimage/ countrys/ namerica/ usstates/ motimeln.htm

1826 - Jefferson City designated Missouri's state capitol

www.worldatlas.com/ webimage/ countrys/ namerica/ usstates/ motimeln.htm

1837 - Missouri's first capitol in Jefferson City destroyed by fire

www.worldatlas.com/ webimage/ countrys/ namerica/ usstates/ motimeln.htm

1838 - October 27 - Governor Lilburn Boggs issued the "Extermination Order" against Mormons living in Missouri, demanding that members of the Mormon church leave the state

www.worldatlas.com/ webimage/ countrys/ namerica/ usstates/ motimeln.htm
October 27, 1838

1843 - May 22 – The first major wagon train headed for the American Northwest sets out with one thousand pioneers from Elm Grove, Missouri on the Oregon Trail.
wikipedia.org
May 22, 1843

1848 - Bleeding at the Nose
A physician of extensive practice tells us that a prompt and effectual remedy for violent bleeding at the nose, it to soak the feet in warm water. Lay this up "against the time of need."
Palmyra Weekly Whig
Palmyra, Missouri
Thurs., March 2, 1848

1854 - Missouri
Missouri, one of the largest of the United States, and the first formed wholly W. of the Mississippi river, is bounded on the N. by Iowa, (from which it is separated for about 30 miles on the N. E. by the Des Moines river,) on the E. by the Mississippi river, which divides it from Illinois, Kentucky, and Tennessee ; on the S. by the Arkansas, and on the W. by Indian Territory, from which it is partly separated by the Missouri river. This state lies (with the exception of a a small projection between the St. Francis and the Mississippi river, which extends to 36°) between 30° 30', and 40° 36' N. lat., and 89° 10' and 96° W. Lon., being about 285 miles in its greatest length from E. to W., and 280 in width from N. to S., including an area of 67,380 square miles, or 43,123,200 acres, only 2,938,425 acres of which were improved in 1850...
A New and Complete Gazetteer of the United States: Giving a Full and Comprehensive Review of the Present Condition, Industry, and Resources of the American Confederacy ... Thomas Baldwin (of Philadelphia.) Joseph Thomas January 1, 1854 Philadelphia : Lippincott, Grambo & Company 1854.
1861 - October 30 – American Civil War: The bill for Missouri's secession from the Union is passed.
wikipedia.org
October 30, 1861

1865 - Missouri became the first slave state to free its slaves.

www.ereferencedesk.com/ resources/ state-facts/ missouri.html

1875 - A grasshopper plague in Missouri caused an estimated $15 million worth of damages

www.worldatlas.com/ webimage/ countrys/ namerica/ usstates/ motimeln.htm

1899 - Advice to Girls
Here is a small bit of advice given by a Missouri editor to girls:

Don't hang around the depot unless you are going somewhere or there to meet friends.

Don't go to church and take a back seat with your escort, and then whisper and giggle through the services.

Don't be loud, boisterous or slangy.

Don't carry your heart on your sleeves or fall into the arms of every well dressed stranger or drummer who comes to town.

Be womanly, be modest, be thoughtful and serious at times.

Don't regard your long-legged brother as a nuisance.

Don't turn up your nose at your old-fashioned father and his poor grammar.

Above all, don't play "A Hot Time" on the piano while your old mother is having a "hot time" at the wash tub with your dirty duds—it is too suggestive.
The Liberty Vindicator
Liberty, Texas
Friday, November 3, 1899

1901 - First Missouri State Fair opened at Sedalia

www.worldatlas.com/ webimage/ countrys/ namerica/ usstates/ motimeln.htm

1904 - About Christmas Shopping
The stores will be crowded from now until Christmas and shoppers should train themselves to be patient. Before going out to shop look carefully over the columns of the MAIL and locate the places where you want to do your buying. This will save you time and money. Then if you find the clerks to be busy be patient in your waiting. Of course you will be in a hurry to complete your Christmas shopping, but remember that others are in the same frame of mind. Don't rush the clerks to fast. They have a great deal to do. In this way, you will be best served, though you may be a little delayed. Christmas shopping is growing year by year and the misfortune is that too many put it off until the last day. Be patient.
The Nevada Daily Mail
Nevada, Missouri
December 19, 1904

February 13, 1905 - Morning lows of -29 degrees at Pond AR, -40 degrees at Lebanon KS, and -40 degrees at Warsaw MO established all-time records for those three states

The Weather Channel
February 13, 1905

1911 - Missouri State Capitol building completely destroyed by fire after being struck by lightning

www.worldatlas.com/ webimage/ countrys/ namerica/ usstates/ motimeln.htm

1915 - HAVOC WROUGHT IN MISSOURI AND KANSAS BY HIGH WINDS AND LIGHTNING. Heavy Fall of Rain Turns Many Streams Into Raging Torrents - Homes Demolished and Bridges Washed Out.
Kansas City, Mo. - Nineteen deaths and many persons injured was the result of the terrific windstorm in Missouri and Kansas on Friday.
A list of deaths from the storm follows:
Richmond, Mo. - MRS. ARTHUR COVEY and small child, killed when their home was demolished by a tornado; MRS. MARY BELL, 60 years old, struck by lightning.
Westmoreland, Kan. - CHARLES MORRIS, his son and JOHN GUNTHER, drowned when their gasoline motor car was swept into a creek by a sudden rush of water.
Onaga, Kan. - Five members of family of JOHN BURGES, farmer, killed when a tornado demolished the Burges home.
Nevada, Mo. - MRS. GERTRUDE KNAU, 80, lost life when house was demolished by a tornado.
Latour, Mo. - MRS. ALMA ALLMAN, killed when wind swept her home away.
Montrose, Mo. - Unidentified infant killed in windstorm.
Wamego, Kan. - GENE NICHOLS, farmer, struck by lightning.
Goltry, Okla. - MRS. CARRIE FORD, killed in tornado that demolished her home.
Joplin, Mo. - Two-year old ...
Read MORE...
1928 - July 7 – The first machine-sliced and machine-wrapped loaf of bread is sold in Chillicothe, Missouri, using Otto Frederick Rohwedder's technology.
wikipedia.org
July 7, 1928

1931 - Bagnell Dam completed, forming the Lake of the Ozarks

www.worldatlas.com/ webimage/ countrys/ namerica/ usstates/ motimeln.htm

2023 - Missouri has something for everyone. Here's a list of places to go and things to do in the Show-Me State:
Explore St. Louis:
Visit the iconic Gateway Arch, the symbol of the city.
Discover the St. Louis Zoo, one of the best in the country.
Explore the historic neighborhoods like the Central West End and Soulard.
Kansas City:
Savor some of the best barbecue in the world.
Enjoy the lively jazz scene in the 18th and Vine District.
Visit the National WWI Museum and Memorial.
Branson:
Experience world-class entertainment in this entertainment mecca.
Explore Silver Dollar City, an 1880s-style theme park.
Take a scenic ride on the Branson Scenic Railway.
Ozark National Scenic Riverways:
Go canoeing or tubing on the Current and Jacks Fork Rivers.
Hike the trails and explore the stunning karst landscape.
Mark Twain's Hannibal:
Visit the boyhood home of Mark Twain.
Take a riverboat cruise on the Mississippi River.
Explore the historic downtown area.
Gateway to the West:
Discover the Lewis and Clark Historic Trail and learn about their...
Read MORE...
Discover Your Roots: Missouri Ancestry
Genealogy Resources for Missouri
Missouri Newspapers
Not the place you are looking for? Try again!
Search for Your Family by Place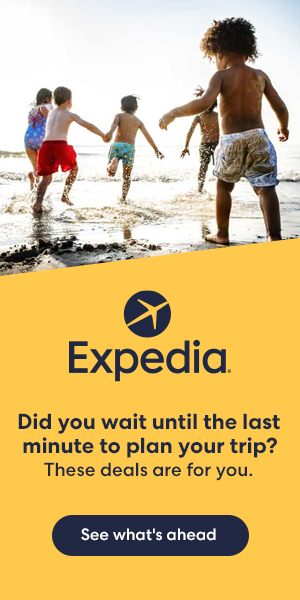 HOTELS.COM - Save 10% - 30% on your next escape!
Ancestry Family Tree Search
Search for Your Family by Name
NOTE: If you don't know your ancestor's whole name or are unsure of the spelling, specify part of the name.


Updated: 11/1/2023 9:39:53 PM