BEST FREE ancestry website since 1999 - History belongs to all of us!
Add YOUR Family To This Page
History of Delaware, USA
Journey back in time to Delaware, USA
Visit Delaware, USA. Discover its history. Learn about the people who lived there through stories, old newspaper articles, pictures, postcards and ancestry.
Do You Have Delaware Roots? Share Your Ancestral Story!
Delaware is the only state without any National Park System units such as national parks, seashores, historic sites, battlefields, memorials, and monuments.
Today about 500 descendants of the original Nanticoke Indians reside in Delaware. They celebrate their heritage each September with the Nanticoke Indian Pow Wow.
50states.com
"Delaware is named for the Delaware River and Delaware Bay. These, in turn, were named for Sir Thomas West, 3rd Baron De La Warr, the first colonial governor of Virginia, who traveled the river in 1610. The title is likely ultimately derived from the Old French de la werre ("of the war" or a warrior)." mentalfloss.com
There is MUCH more to discover about Delaware, USA. Read on!
Delaware Nostalgia: Vintage Photos, Ads, and Postcards
Discover Delaware: History, News, Travel, and Stories
Add History/News/Story
1631 - Eleven years after the landing of the English pilgrims the first white settlement was made on Delaware soil.

www.ereferencedesk.com/ resources/ state-facts/ delaware.html

1638 - New Sweden was founded as a colony and is recognized as the first permanent colony on Delaware soil. .

www.ereferencedesk.com/ resources/ state-facts/ delaware.html

1777 - The United States flag was reportedly first flown in the Battle of Cooch's Bridge in Delaware on Sept. 3, 1777.

www.ereferencedesk.com resources/ state-facts/ delaware.html

1787 - Delaware ratified U. S. Constitution; became nation's first state

www.worldatlas.com/ webimage/ countrys/ namerica/ usstates/ detimeln.htm

1829 - Delaware Canal opened; state legislature established public education system

www.worldatlas.com/ webimage/ countrys/ namerica/ usstates/ detimeln.htm

1861 - January 3 – American Civil War: Delaware votes not to secede from the Union.
wikipedia.org
January 3, 1861

January 17, 1893 - The mercury dipped to 17 degrees below zero at Millsboro, DE, to establish a state record.

WeatherForYou.com

1895 - Delaware
Delaware, one of the Middle Atlantic states, in area the smallest state in the Union except Rhode Island, is bounded N. by Pennsylvania, E. by Delaware River and Bay and the Atlantic Ocean, and S. and W. by Maryland. Its length (from 38°28' to 39° 50' N. lat.) is 96 miles; its breadth ranges from 9 to 37 miles (75° to 75° 46' W. lon.). Area, 2050 square miles, more than one-half of which consists of cultivated farm-lands...
History-Delaware Bay was discovered by Hudson in 1609, and visited in 1610 by Lord De la Warr. Prominent events of local history have been the purchase of part of the country by the Dutch, 1629; the settlement of Lewes by the Dutch, 1630; the destruction of the colony by Indians, 1833; the purchase of the W. coast of the bay by the Swedes and Finns, and the founding (1638) of the colony of New Sweden, which extended as far up the river as Wicaco, now in Philadelphia; the construction of Fort Casimir, at New Castle, by the Dutch; its capture by the Swedes, 1654;...
Read MORE...
1907 - (Delaware) State licensed first automobile; Emily Bissell introduced Christmas Seal

www.worldatlas.com/ webimage/ countrys/ namerica/ usstates/ detimeln.htm

1939 - DuPont opened nylon plant in Seaford; exhibited nylon stockings at World Fairs in San Francisco, New York

www.worldatlas.com/ webimage/ countrys/ namerica/ usstates/ detimeln.htm

1951 - First span of Delaware Bridge opened between Delaware and New Jersey

www.worldatlas.com/ webimage/ countrys/ namerica/ usstates/ detimeln.htm

2023 - Delaware has something for everyone. Here's a list of places to go and things to do in Delaware:
Visit Wilmington:
Explore the Brandywine Valley and its world-class museums, including the Brandywine River Museum of Art and the Winterthur Museum, Garden, and Library.
Take a stroll along the Riverfront and enjoy dining, shopping, and entertainment options.
Rehoboth Beach:
Relax on the pristine Rehoboth Beach, known for its beautiful boardwalk and vibrant atmosphere.
Shop at the Tanger Outlets for some retail therapy.
Explore the vibrant dining scene with a wide range of restaurants serving fresh seafood and other delights.
Historical Sites:
Visit New Castle, a historic colonial town with well-preserved 18th-century architecture.
Explore Fort Delaware State Park, a Civil War-era fort accessible by ferry from Delaware City.
Outdoor Adventures:
Go hiking, biking, or birdwatching at Cape Henlopen State Park, which offers scenic trails and beautiful beaches.
Enjoy water sports like kayaking and paddleboarding in Delaware's rivers and...
Read MORE...
Discover Your Roots: Delaware Ancestry
Genealogy Resources for Delaware
Delaware Newspapers
Not the place you are looking for? Try again!
Search for Your Family by Place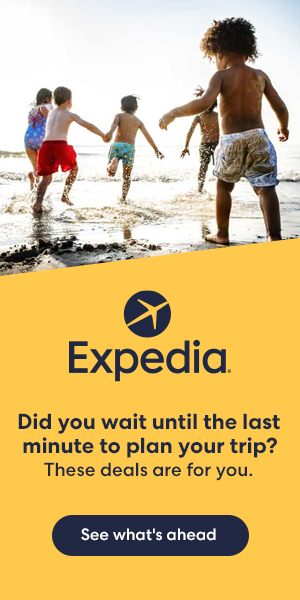 HOTELS.COM - Save 10% - 30% on your next escape!
Ancestry Family Tree Search
Search for Your Family by Name
NOTE: If you don't know your ancestor's whole name or are unsure of the spelling, specify part of the name.


Updated: 9/18/2023 7:22:06 PM