BEST FREE ancestry website since 1999 - History belongs to all of us!
Add YOUR Family To This Page
History of New Hampshire, USA
Journey back in time to New Hampshire, USA
Visit New Hampshire, USA. Discover its history. Learn about the people who lived there through stories, old newspaper articles, pictures, postcards and ancestry.
Do You Have New Hampshire Roots? Share Your Ancestral Story!
Of the thirteen original colonies, New Hampshire was the first to declare its independence from Mother England -- a full six months before the Declaration of Independence was signed.
The highest wind speed recorded at ground level is at Mt. Washington, on April 12, 1934. The winds were three times as fast as those in most hurricanes.
50states.com
This state's license plates—bearing the slogan "Live Free or Die"—are made by prison inmates. rd.com
"John Mason named the area he received in a land grant after the English county of Hampshire, where he had lived for several years as a child. Mason invested heavily in the clearing of land and building of houses in New Hampshire, but died, in England, before ever venturing to the new world to see his property." mentalfloss.com
New Hampshire Nostalgia: Vintage Photos, Ads, and Postcards
Discover New Hampshire: History, News, Travel, and Stories
Add History/News/Story
1603 - The first recorded visit to New Hampshire took place in 1603, when an English sea captain, Martin Pring, explored the shoreline and a small part of the interior.

www.ereferencedesk.com/ resources/ state-facts/ new-hampshire.html

1614 - Captain John Smith explores New Hampshire region

The World Almanac of the U.S.A, by Allan Carpenter and Carl Provorse, 1996

1680 - New Hampshire separated from Massachusetts.

http://www.virtualnorfolk.org/

1725 - February 20 - 10 sleeping Indians scalped by whites in New Hampshire for £100 a scalp bounty

onthisday.com
February 20, 1725

1735-1736 - Throat Distemper
"In 1735 - 1736 the town of Kingston suffered a pandemic of throat distemper and lost 150 children, most under the age of 10. The disease spread to the seacoast and to Massachusetts. In Hampton Falls twenty families lost all of their children, and 1/ 6 of the entire population perished. Almost 1,200 people in fifteen different towns in the state of New Hampshire were dead by 1737."

For more information, see:

nutfieldgenealogy.blogspot.com/ 2014/ 11/ the-kingston-new-hampshire-throat.html

In 1741 the Province of New Hampshire was separated from Massachusetts, and Binning Wentworth of Portsmouth, was appointed Governor.

http://www.chichesternh.org/

1774 - New Hampshire first state to declare independence from England; Powder raid occurred

www.worldatlas.com/ webimage/ countrys/ namerica/ usstates/ nhtimeln.htm

1778 - New Hampshire first state to hold constitutional convention

www.worldatlas.com/ webimage/ countrys/ namerica/ usstates/ nhtimeln.htm

1784 - New Hampshire's present constitution was adopted in 1784; it is the second oldest in the country.

www.ereferencedesk.com/ resources/ state-facts/ new-hampshire.html

1809 - New Hampshire's state motto is "Live Free or Die" and was coined by General John Stark in 1809

www.ereferencedesk.com/ resources/ state-facts/ new-hampshire.html

January 19, 1810 - The famous "cold day" in New England. Gale force winds wrecked homes, and accompanied a sudden overnight drop in temperature of 50 degrees. Tradgedy struck Sanbornton NH where three children froze to death.

WeatherForYou.com
January 19, 1810

1815 - September 23 - One of the greatest hurricanes to strike New England made landfall at Long Island and crossed Massachusetts and New Hampshire.
It was the worst tempest in nearly two hundred years.
WeatherForYou.com
September 23, 1815

January 17, 1817 - A luminous snowstorm occurred in Vermont and New Hampshire. Saint Elmo's fire appeared as static discharges on roof peaks, fence posts, and the hats and fingers of people. Thunderstorms prevailed over central New England.

WeatherForYou.com
January 17, 1817

1839 - New Hampshire
NEW HAMPSHIRE
This state is bounded north by Lower Canada, east by Maine, south-east by the Atlantic and the State of Massachusetts, south by Massachusetts, and west and north-west by Vermont. Situated between 42°40' and 45°16'N. lat., and 72°27' and 70°35'W. lon. Its length is 168, and its greatest breadth about 90 miles, and it comprises an area of about 9,280 square miles.
The first discovery of New Hampshire was in 1614, and the first settlements made by Europeans were at Dover and Portsmouth in 1623; only three years after the landing of the Pilgrims at Plymouth. The next settlements were at Exeter and Hampton, in 1638. The inhabitants of these and all the early settlements, until after the cession of Canada to England by France, were greatly annoyed by the Indians, who existed in large and powerful bodies in this then wilderness. In the repeated and general wars with the Indians, New Hampshire suffered more than any other of the colonies. This colony was twice united with...
Read MORE...
1840 - Webster-Ashburton Treaty determined official border between state of New Hampshire and Canada

www.worldatlas.com/ webimage/ countrys/ namerica/ usstates/ nhtimeln.htm

1854 - Ascent of Mt. Washington
We are informed by Mr. Thompson, of the Glen House, that three men made the ascent of Mt. Washington on the 12th of Dec. Their names were Jonathan Davis, Francis Smith and Barny McCormick. By picking their way they passed over hardly any snow. On the summit there was scarcely a breath of air stiffing, and it was so warm that the snow on the roof of the house melted and trickled from the caves. This is certainly very remarkable, taking into account the season of the year. We have been on the top of the mountain in the middle of July, when our teeth chattered as if afflicted with a fever and ague of the the worst stripe. Mr. Thompson contemplates, so he informs us, sending up a party once a month during the winter season. Mt. Washington has heretofore been deemed inaccessible at this season of the year, but our hardy mountaineers, it seems, have proved that the feat can be performed, and have won for themselves the title of the winter pioneers to the summit of Mt. Washington.
Boston Evening Transcript
Boston, Massachusetts
February 4, 1854

1870 - A New Hampshire shoemaker and his wife were both found dead in their bed, a few mornings ago.
An examination showed that the husband had died of apoplexy, and the wife of heart disease.
St Joseph Herald
Saint Joseph, Michigan
July 16, 1870

1895 - New Hampshire
New Hampshire, one of the New Eng land states of the American Union, bounded N. by the province of Quebec, Canada, E. by Maine and the Atlantic, S. by Massachusetts, and W. by Vermont. Its W. boundary is the W. bank of the Connecticut River as far northward as the mouth of Hall's Stream, which affluent the state line ascends to its source, and thence it follows eastwardly the rest of one of the ranges called Notre Dame Mountains by the Canadians, till the W. boundary of Maine is reached. Its southern limit is in lat. 42°40' N. (very nearly), ex cept that eastward of the Merrimac River the state line runs as nearly as possible at a uniform distance of 5 miles to the north of that stream. Area, 9305 square miles, of which 9005 square miles constitute the land area, the en closed water surface of the state occupying 300 square miles...
Population.—The original settlers of New Hampshire were of English descent, with a large admixture of the vigorous and enterprising Scotch-Irish stock, ...
Read MORE...
1899 - The very first motorized ascent of the Mount Washington auto road was by Feelan O. Stanley, of Stanley Steamer fame, in 1899.

www.ereferencedesk.com/ resources/ state-facts/ new-hampshire.html

1918 - May 16 - White Mountain National Forest is established as a result of the Weeks Act of 1911.
"Exploration of the White Mountains by Europeans began in the mid-17th century. In the late 18th century, after the Revolutionary War, settlers cleared forests for mixed agriculture and grazing, establishing farming communities with schools, stores, and mills. Many of these farms, and sometimes entire communities, were abandoned in the mid to late 19th century, as farming technology changed and people moved west or to cities for better economic opportunities. Large logging companies bought up the abandoned farmland and woodlots, constructing logging railroads and camps and stripping much of the timber from the mountains. The unregulated practices of these logging companies caused massive forest fires, and damaged watersheds vital to the industrial towns downstream, such as Manchester, NH, and Lowell, MA, which depended on water power to run their mills. The public began to advocate protection for the forests of the White Mountains, culminating in the creation of the White Mountain...
Read MORE...
1932 - August 7 – Raymond Edward Welch becomes the first one legged man to scale the 6,288 ft. Mount Washington, NH.
wikipedia.org
August 7, 1932

1934 - April 12 - Winds atop Mount Washington, NH, averaged 186 mph for five minutes, with a peak gust of 231 mph, the highest wind speed ever clocked in the world.

WeatherForYou.com
April 12, 1934

1936 - February 24th - 25th - 1936 - Vermont and New Hampshire received brown snow due to dust from storms in the Great Plains Region. A muddy rain fell across parts of northern New York State.

The Weather Channel
February 25, 1936

1938 - First aerial passenger tramway in North America established at Cannon Mountain

www.worldatlas.com/ webimage/ countrys/ namerica/ usstates/ nhtimeln.htm

1952 - New Hampshire introduced the nation's first presidential primary election.

www.ereferencedesk.com/ resources/ state-facts/ new-hampshire.html

1965 - August 29 - A national record for the month of August was established when 2.5 inches of snow fell atop Mount Washington NH.
Temperatures in New England dipped to 39 degrees at Nantucket MA, and to 25 degrees in Vermont. For many locations it was the earliest freeze of record.
WeatherForYou.com
August 29, 1965

2003 - Rocky icon, Old Man of the Mountain, collapsed

www.worldatlas.com/ webimage/ countrys/ namerica/ usstates/ nhtimeln.htm

2023 - New Hampshire has something for everyone. Here's a list of places to go and things to do in the Granite State:
1. The White Mountains:
Explore the stunning White Mountain National Forest, home to hiking trails, waterfalls, and scenic drives. Don't miss a hike up Mount Washington, the highest peak in the Northeast.
2. Lake Winnipesaukee:
This massive lake offers boating, fishing, and swimming opportunities. You can also take a scenic cruise to enjoy the picturesque shoreline.
3. Hampton Beach:
Enjoy a classic beach day at Hampton Beach with its sandy shores, arcades, and boardwalk. It's a great spot for swimming, sunbathing, and people-watching.
4. Portsmouth:
Explore the historic town of Portsmouth, known for its cobblestone streets, colonial architecture, and vibrant arts scene. Visit the Strawbery Banke Museum and enjoy delicious seafood at local restaurants.
5. Mount Monadnock:
Hike to the summit of Mount Monadnock for panoramic views of southern New Hampshire. It's a popular spot for both beginners and experienced hikers.
6. Franconia Notch State Park:
This ...
Read MORE...
2023 - Here's a list of places to go and things to do in New Hampshire:
1. The White Mountains:
Mount Washington: Hike or drive up this iconic peak, known for some of the world's worst weather conditions.
Franconia Notch State Park: Explore the Flume Gorge and Cannon Mountain, and take in breathtaking views.
Kancamagus Highway: A scenic drive through the heart of the White Mountains with plenty of hiking trails and photo opportunities.
2. Lakes Region:
Lake Winnipesaukee: Enjoy boating, swimming, and fishing on New Hampshire's largest lake.
Meredith: A picturesque town on the shores of Lake Winnipesaukee with charming shops and restaurants.
Castle in the Clouds: Visit this historic mountaintop estate with stunning views of the lake.
3. Seacoast Region:
Portsmouth: A historic coastal city with a vibrant arts scene, great dining, and the Strawbery Banke Museum.
Hampton Beach: A classic New England beach with a lively boardwalk and events throughout the summer.
Isles of Shoals: Take a boat tour to these scenic islands and learn...
Read MORE...
Our New Hampshire Gift Ideas
Discover Your Roots: New Hampshire Ancestry
Genealogy Resources for New Hampshire
New Hampshire Newspapers
Not the place you are looking for? Try again!
Search for Your Family by Place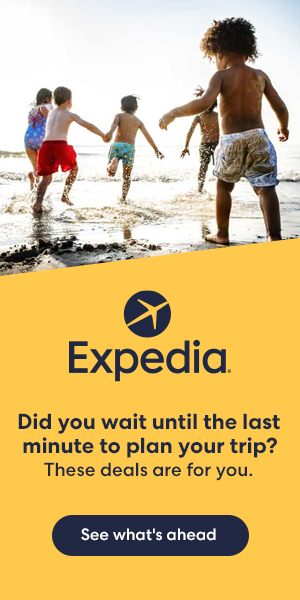 HOTELS.COM - Save 10% - 30% on your next escape!
Ancestry Family Tree Search
Search for Your Family by Name
NOTE: If you don't know your ancestor's whole name or are unsure of the spelling, specify part of the name.


Updated: 9/18/2023 7:40:29 PM