BEST FREE ancestry website since 1999 - History belongs to all of us!
Add YOUR Family To This Page
History of Hanover, New Hampshire, USA
Journey back in time to Hanover, New Hampshire, USA
Visit Hanover, New Hampshire, USA. Discover its history. Learn about the people who lived there through stories, old newspaper articles, pictures, postcards and ancestry.
Do You Have Hanover Roots? Share Your Ancestral Story!
Hanover, Grafton, NH
Hanover, town (township), Grafton county, western New Hampshire, U.S. It lies along the Connecticut River and includes the communities of Hanover and Etna. It was settled in 1765 and named for Hanover, Connecticut, the home of many of its early settlers. Hanover is the seat of Dartmouth College (founded 1769) and the Mary Hitchcock Memorial Hospital...
britannica.com
Hanover Nostalgia: Vintage Photos, Ads, and Postcards
Discover Hanover: History, News, Travel, and Stories
Add History/News/Story
1839 - Hanover
Hanover, New Hampshire
Grafton county. The Connecticut river separates it from Norwich, Vermont. It is 53 miles N.W. from Concord and 102 from Portsmouth. In this town there is no river nor any considerable stream besides the Connecticut. Mink brook, running in a S.W. direction, Slate brook in a W. course, and Goose-pond brook in the N.E. part of the town, are among the principal streams. Neither of them is large enough for permanent mill privileges. There are several small islands in Connecticut river within the limits of Hanover, the largest of which is Parker's island, containing about 20 acres. There are no natural ponds. The surface of Hanover is agreeably diversified with hills and valleys, and the greatest part is suitable for farms. There is but a small proportion of waste land; less, perhaps, than in any other town in Grafton county. It is estimated that nearly one half is under improvement. Moose mountain is a considerable elevation, extending across the town from N. to S....
Read MORE...
1854 - Hanover
Hanover, a post-village of Grafton county, New Hampshire, about half a mile E. from the Connecticut river, and 65 miles N. W. from Concord. It has a fine situation on an elevated plain, 180 feet above the surface of the river. In the centre is a square of about 12 acres, around which stand the principal dwellings, and the buildings of Dartmouth College. This old and highly respectable institution was founded in 1769, and received its name from William, Earl of Dartmouth. .Some of our most eminent statesmen (among whom may be mentioned Daniel Webster) here received their education. Connected with the college is a flourishing medical school, instituted in 1797. The village contains 2 or 8 churches, several stores, and a newspaper office. Population of the town- ship. 2352.
A New and Complete Gazetteer of the United States: Giving a Full and Comprehensive Review of the Present Condition, Industry, and Resources of the American Confederacy ... Thomas Baldwin (of Philadelphia.) Joseph Thomas January 1, 1854 Philadelphia : Lippincott, Grambo & Company 1854.
1887 - HANOVER IN NEW HAMPSHIRE DAMAGED TO THE EXTENT OF $130,000.
Hanover, N.H., Jan. 4. - The most disastrous fire Hanover has ever experienced broke out in the Dartmouth Hotel at 2 o'clock this morning and raged until 9 o'clock before it was got under control. The losses so far as learned are as follows:
Dartmouth Hotel, owned by FRANCIS BUTTERICK, of Waltham, Mass., and occupied by JOHN S. WILLIAMS, loss on building, $20,000 insurance unknown. The furniture was removed, but is somewhat damaged. The guests lost some of their effects, but no one was injured.
D. B. CURRIER'S dwelling and barns, loss, $5,000; insurance, $1,000.
J. G. CURRIER'S barn, occupied by McCARTHY & HASKELL as a livery stable, loss, $700; CARTER'S Estate Block occupied by J. N. CHASE, boots and shoes.
L. B. DOWNING, drug store.
DR. W. S. BOWLES, dentist.
JOHN McCARTHY'S residence, loss on building, $5,000; insurance, $3,000.
H. C. CARTER'S block, loss, $5,000; insurance, $2,500, occupants, GEORGE W. RAND, furniture; H. L. CARTER'S restaurant, Grand Army of...
Read MORE...
1888 - A HOTEL ON FIRE. NARROW ESCAPE OF THE GUESTS - THE LOSS COVERED BY INSURANCE.
Hanover, N. H., July 11. - This old college town narrowly escaped a serious calamity early this morning. About 1:30 o'clock fire was discovered in a stable adjoining the large building known as South Hall, which, since the fire in January of last year, has been used as a hotel. This building was of wood, as are all the buildings on the west side of Main street. The hotel was soon in flames, and the guests, hurriedly awakened, were forced to fly clad only in their night dresses. The opening of the annual course of lectures in the Dartmouth Medical College which occurs on Wednesday had brought to the hotel an unusually large number of guests for this season. As the fire swept through the building, which was a veritable tinder box, some of the guests barely escaped with their lives. Only the squealing of the pigs roasting in the burning barn saved the life of S. H. CARNEY, a medical student from New York City. His room was filled with smoke when this unusual noise roused him, and he only ...
Read MORE...
1895 - Hanover
Hanover, a post-village in Hanover township, Grafton co, N.H., is finely situated 1/ 2 mile E. of the Connecticut River, on a plain about 180 feet higher than the water, 55 miles N.W. of Concord, and nearly 1 mile E. of Norwich Station on the Passumpsic Railroad. It has 2 or 3 churches, a national bank, and a savings-bank, and is the seat of Dartmouth College (Congregational), which was organized in 1770 and has about 15 resident professors, 250 students, and a library of 46,000 volumes. This college is richly endowed, occupies 8 buildings, and comprises, besides its literary department, a medical school, and the New Hampshire College of Agriculture and Mechanic Arts. Pop. of the township in 1890, 1877.
Lippincott's Gazetteer of the World: A Complete Pronouncing Gazetteer Or Geographical Dictionary of the World Containing Notices of Over One Hundred and Twenty-five Thousand Places ... Joseph Thomas January 1, 1895 J.B. Lippincott
1895 - Flood
HANOVER, N. H., April 14. - For forty-two hours rain has fallen here steadily. Every stream has overflowed its banks, and is bringing down ice, logs, and debris, and submerging fields and meadows seldom touched by Spring floods. Highways are badly washed, and in places they are several feet under water.

The Connecticut River is 12 feet higher than its natural level, and at 6 P. M. was rising about 1 foot per hour. Boathouses hitherto untouched by freshets are in danger. The river will continue to rise all night, even if it stops raining, and it is likely that by morning the water will be higher than it has been before within the memory of the oldest inhabitants. There are no indications of an abatement of the storm.
The New York Times
New York, New York
April 15, 1895

1934 - COLLEGE STUDENTS GAS VICTIMS WHEN FURNACE EXPLODED. NINE MEN PERISH TOGETHER WITH DOG IN FRATERNITY HOUSE AT HANOVER - ALL WERE POPULAR.
Hanover, N. H., Feb. 26. - (UP) - Nine Dartmouth college students who had gone to bed in their fraternity house early Sunday after an evening of gaiety, were dead today, suffocated in their sleep by carbon monoxide gas from a faulty furnace.
The tragedy was discovered by Merton D. Little, janitor, when he visited the Theta Chi house late Sunday afternoon. Dr. Ernest Martin Hopkins, president of the college, who learned of the tragedy while entertaining a group of the alumni at tea, withheld information for four hours, until all the bodies were identified and parents of the victims notified.
For the time being, at least, no restrictions will be placed on college activities, Dr. Hopkins said, because "it would tend to accentuate the sense of tragedy."
The victims were:
WILLIAM F. FULLERTON, 20, of Cleveland Heights, O.
EDWARD F. MOLDENKE, 21, of 130 E. 54th Street, New York City.
WILLIAM M. SMITH, JR., 21, Manhasset, L. I.
EDWARD M. WENTWORTH, JR., 21, Chicago, all...
Read MORE...
2023 - Whether you're a student, a visitor, or a local resident, there are plenty of places to explore and things to do in the Hanover area:
1. Dartmouth College: Hanover's heart and soul revolve around Dartmouth College. The campus itself is a beautiful place to explore, with historic architecture, lush green spaces, and the iconic Baker-Berry Library. You can take a self-guided tour or check if there are any public events happening on campus.
2. Hood Museum of Art: Located on the Dartmouth College campus, the Hood Museum of Art is a must-visit for art enthusiasts. It houses an impressive collection of artworks, ranging from ancient to contemporary. The museum often features rotating exhibitions, so there's always something new to see.
3. Stroll Main Street: Hanover's Main Street is quintessential New England. Lined with charming shops, boutiques, and restaurants, it's the perfect place for a leisurely stroll. You can pick up souvenirs, enjoy some local cuisine, or simply people-watch.
4. Montshire Museum of Science: Just across the Connecticut River in Norwich, Vermont, you'll find the Montshire Museum of...
Read MORE...
Discover Your Roots: Hanover Ancestry
Eleazer WHEELOCK
(22 April 1711, Windham, Connecticut, USA (Willimantic) - 24 April 1779, Hanover, New Hampshire, USA)
John Virgil YOUNG
(8 November 1726, Amesbury, Massachusetts, USA - 16 March 1785, Hanover, New Hampshire, USA)
Susannah GETCHELL
(2 February 1727, Haverhill, Massachusetts, USA (Ayers Village) - 1775, Hanover, New Hampshire, USA)
John CRANE
(12 January 1742, Tolland, Connecticut, USA - 26 February 1786, Hanover, New Hampshire, USA)
Sarah HUNTINGTON
(15 December 1748, Norwich, Connecticut, USA (Norwichtown) (Yantic) (Greeneville) (Occum) (Taftville) - 8 September 1846, Hanover, New Hampshire, USA)
John Huntington CRANE
(29 September 1780, Hanover, New Hampshire, USA - 26 September 1822, Louisville, Kentucky, USA)
Susan E HADLEY
(11 November 1817, Hanover, New Hampshire, USA - 12 June 1895, Westminster, Massachusetts, USA)
Mary SCOTT
(1819, Hanover, New Hampshire, USA - 1870, Craftsbury, Vermont, USA)
Jennie M. BLAKE
(1834, Hanover, New Hampshire, USA - 31 July 1878, Medford, Massachusetts, USA)
Genealogy Resources for Hanover
New Hampshire Newspapers
Not the place you are looking for? Try again!
Search for Your Family by Place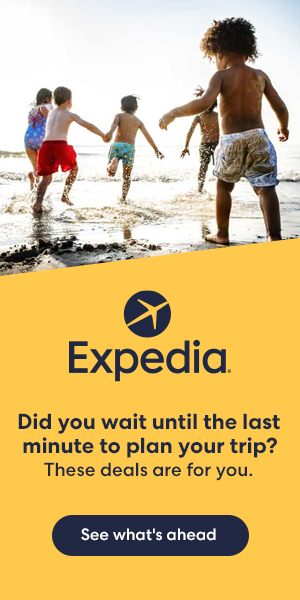 HOTELS.COM - Save 10% - 30% on your next escape!
Ancestry Family Tree Search
Search for Your Family by Name
NOTE: If you don't know your ancestor's whole name or are unsure of the spelling, specify part of the name.


Updated: 10/18/2023 2:36:13 PM