BEST FREE ancestry website since 1999 - History belongs to all of us!
Add YOUR Family To This Page
History of South Carolina, USA
Journey back in time to South Carolina, USA
Visit South Carolina, USA. Discover its history. Learn about the people who lived there through stories, old newspaper articles, pictures, postcards and ancestry.
Do You Have South Carolina Roots? Share Your Ancestral Story!
South Carolina is the nation's leading peach producer and shipper east of the Mississippi River.
Before being known as the Palmetto State, South Carolina was known as, and had emblazoned on their license plates, the Iodine State.
50states.com
There is MUCH more to discover about South Carolina, USA. Read on!
South Carolina Nostalgia: Vintage Photos, Ads, and Postcards
Discover South Carolina: History, News, Travel, and Stories
Add History/News/Story
1566 - South Carolina was first settled by the Spanish in 1566 and later became an English colony.

www.ereferencedesk.com/ resources/ state-facts/ south-carolina.html

1712 - Territory of Carolina divided into North and South; each had own governor

www.worldatlas.com/ webimage/ countrys/ namerica/ usstates/ sctimeln.htm

1730-39 - About 20,000 enslaved Africans brought to South Carolina

www.worldatlas.com/ webimage/ countrys/ namerica/ usstates/ sctimeln.htm

1788 - South Carolina became 8th state


1804 - Hurricane struck South Carolina


1830 - Country's first railroad built for a steam engine begins operation in South Carolina

The World Almanac of the U.S.A, by Allan Carpenter and Carl Provorse, 1996

1860 - December 20 - South Carolina first state to secede from the Union prior to Civil War

www.worldatlas.com/ webimage/ countrys/ namerica/ usstates/ sctimeln.htm
December 20, 1860

1861 - Start of U.S. Civil War - April 12, 1861 - Confederate forces fire upon Fort Sumter.
The shelling of the fort was the culmination of a simmering conflict in which a small garrison of Union troops in South Carolina found themselves isolated when the state seceded from the Union.

The shelling of Fort Sumter lasted less than two days and had no great tactical significance, but the symbolism was enormous on both sides.

Once Fort Sumter was fired upon there was no turning back. The North and the South were at war.


history1800s.about.com
April 12, 1861

1868 - South Carolina readmitted to Union; new Constitution written; Sen. B.F. Randolph murdered by radical whites in Abbeville County

www.worldatlas.com/ webimage/ countrys/ namerica/ usstates/ sctimeln.htm

1871 - October 17 - President Grant suspends the writ of habeas corpus in South Carolina where the Ku Klux Klan is active.

http://www.independentsentinel.com/

February 19, 1884 - Severe thunderstorms spawned sixty tornadoes in the southeastern U.S., killing more than 420 persons and causing three million dollars damage. Georgia and the Carolinas hardest were hit in the tornado outbreak.

WeatherForYou.com

1891 - Fatal Disregard of a Wife's Advice
Union, S. C, March 17. - A very sad accident occurred near Home postoffice, in this County, last Friday, 13th instant. C. LaFayette Kirby was cleaning out his well, when the rope, or chain, broke and the bucket, with its contents, (estimated to weigh about 150 pounds,) fell on him. His neck was broken and he died instantly. We have heard from good authority that he went into the well that morning against the protest of his wife, who proposed to pay for cleaning it with her own money. But he scouted the idea of her proposition and told her "good bye" as he descended into his premature grave. Two colored men were at the windlass. The bucket was near the top when it fell hack. The younger of the men at the windlass immediately seized the rope and descended to learn the fate of the unfortunate man below. He found him dead. He tied the rope around the dead man's body and the other drew it out of the well. We are told that the whole matter was the work of only a few minutes, and certainly...
Read MORE...
1895 - South Carolina
South Carolina, kār-o-li'na, one of the Southern Atlantic States, and one of the original thirteen member of the American Union, bounded N. and N.E. by North Carolina, S.E. by the Atlantic, and S.W. by Georgia, lying between lat. 32° and 35° 10' N. and Lon. 78° 25' and 8 19'W. It is separated from Georgia by the Savannah and Chattooga Rivers, and is of roughly triangular outline. Area, 30,570 square miles...
Lippincott's Gazetteer of the World: A Complete Pronouncing Gazetteer Or Geographical Dictionary of the World Containing Notices of Over One Hundred and Twenty-five Thousand Places ... Joseph Thomas January 1, 1895 J.B. Lippincott
1901 - June 27 - There was a rain of fish from the sky at Tiller's Ferry, SC. Hundreds of fish were swimming between cotton rows after a heavy shower.

WeatherForYou.com
June 27, 1901

1914 - March 25 - Society Hill, SC, was buried under 18 inches of snow, establishing a state record.

WeatherForYou.com

1916 - December 31 – The Hampton Terrace Hotel in North Augusta, South Carolina, one of the largest and most luxurious hotels in the nation at the time, burns to the ground.
wikipedia.org
December 31, 1916

2023 - Here's a list of places to go and things to do in South Carolina:
1. Charleston: Charleston is known for its historic charm, cobblestone streets, and antebellum architecture. Explore the historic district, visit plantations like Boone Hall, and take a carriage ride through the city to learn about its history.
2. Myrtle Beach: This popular beach destination offers miles of sandy shores, golf courses, amusement parks, and a lively boardwalk. It's perfect for a family vacation or a relaxing beach getaway.
3. Hilton Head Island: Known for its upscale resorts, Hilton Head Island offers beautiful beaches, world-class golf courses, and plenty of water sports activities like kayaking and paddleboarding.
4. Columbia: South Carolina's capital city has a lot to offer, including the South Carolina State House, Riverbanks Zoo, and Gardens, as well as museums like the South Carolina State Museum.
5. Greenville: Located in the Upstate region, Greenville has a vibrant downtown area with shops, restaurants, and a beautiful park called Falls Park on the...
Read MORE...
Our South Carolina Gift Ideas
Discover Your Roots: South Carolina Ancestry
Genealogy Resources for South Carolina
South Carolina Newspapers
Not the place you are looking for? Try again!
Search for Your Family by Place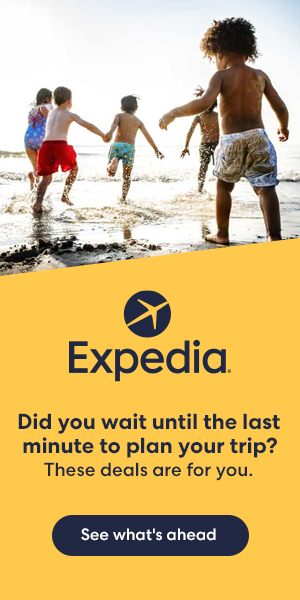 HOTELS.COM - Save 10% - 30% on your next escape!
Ancestry Family Tree Search
Search for Your Family by Name
NOTE: If you don't know your ancestor's whole name or are unsure of the spelling, specify part of the name.


Updated: 9/18/2023 6:15:02 PM