BEST FREE ancestry website since 1999 - History belongs to all of us!
Add YOUR Family To This Page
History of Rhode Island, USA
Journey back in time to Rhode Island, USA
Visit Rhode Island, USA. Discover its history. Learn about the people who lived there through stories, old newspaper articles, pictures, postcards and ancestry.
Do You Have Rhode Island Roots? Share Your Ancestral Story!
Rhode Island is the smallest state in size in the United States. It covers an area of 1,214 square miles. Its distances North to South are 48 miles and East to West 37 miles.
Roger Williams, founder of Rhode Island, established the first practical working model of Democracy after he was banished from Plymouth, Massachusetts because of his "extreme views" concerning freedom of speech and religion.
50states.com
"First used in a letter by Italian explorer Giovanni da Verrazzano, in which he compares an island near the mouth of Narragansett Bay (a bay on the north side of Rhode Island Sound) to the island of Rhodes in the Mediterranean. The explanation preferred by the state government is that Dutch explorer Adrian Block named the area Roodt Eylandt ("red island") in reference to the red clay that lined the shore and the name was later anglicized under British rule." mentalfloss.com
Rhode Island Nostalgia: Vintage Photos, Ads, and Postcards
Discover Rhode Island: History, News, Travel, and Stories
Add History/News/Story
1637 - Anne Hutchison founded Portsmouth after being banished from Massachusetts for heresy

www.worldatlas.com/ webimage/ countrys/ namerica/ usstates/ ritimeln.htm

1643 - Roger Williams received parliamentary patent for Providence, Portsmouth, Newport colony, confirmed fellow settlers' land claims

www.worldatlas.com/ webimage/ countrys/ namerica/ usstates/ ritimeln.htm

1647 - Rhode Island united with Providence, formed single government

www.worldatlas.com/ webimage/ countrys/ namerica/ usstates/ ritimeln.htm

1675-76 - King Philip's War between Narragansetts Indians and colonists; several thousand Indians died, six hundred colonists died, much property damage

www.worldatlas.com/ webimage/ countrys/ namerica/ usstates/ ritimeln.htm

1761 - October 23 - A hurricane struck southeastern New England. It was the most violent in thirty years. Thousands of trees blocked roads in Massachusetts and Rhode Island.

WeatherForYou.com

1774 - Rhode Island abolishes slavery

The World Almanac of the U.S.A, by Allan Carpenter and Carl Provorse, 1996

1776 - Rhode Island first American colony to declare indendence from Britain

www.worldatlas.com/ webimage/ countrys/ namerica/ usstates/ ritimeln.htm

1778 - August 12 - A Rhode Island hurricane prevented an impending British-French sea battle, and caused extensive damage over southeast New England.

WeatherForYou.com

1812 - Rhode Island refused participation in the War of 1812

www.worldatlas.com/ webimage/ countrys/ namerica/ usstates/ ritimeln.htm

1839 - Rhode Island
RHODE ISLAND
The State of Rhode Island and Providence Plantations was settled by Roger Williams in 1636, a man remarkable for his benevolence, justice, and pacific policy. It derived its name from that of a beautiful island at the mouth of Narraganset bay. Its government commenced under the charter of Charles II, in 1663, which charter is the present Constitution of the State. It became a member of the Union May 29th, 1790.
This state annually appropriates $10,000, to be divided among the towns for the support of free schools.
Rhode Island comprises five counties: Providence, Newport, Bristol, Kent and Washington. It is bounded N. and E. by the state of Massachusetts, S. by the Atlantic ocean, and W. by the state of Connecticut. It lies between 41° and 42°N. lat., and between 71° and 72°W. long.; and comprises an area of 1350 square miles. Population, 1755, 40,414; 1774, 59,678; 1790, 68,825; 1800, 69,122; 1810, 75,188; 1820, 83,059; 1830, 97,196. Population to square a mile,...
Read MORE...
1861-65 - 25,236 Rhode Islanders fought in Civil War; 1,685 died

www.worldatlas.com/ webimage/ countrys/ namerica/ usstates/ ritimeln.htm

1895 - Rhode Island
Rhode Island, röd i'land, one of the New England States, and one of the original thirteen members of the Amer ican Union, bounded on the N. and E. by Massachusetts, S. by the Atlantic, and W. by Connecticut. Its coast-line is deeply indented by Narragansett Bay, which receives the estuaries of the Taunton and Providence Rivers. Within the bay lie Aquidneck or Rhode Island (which gives name to the state), Canonicut, Prudence, Patience, Hope, Perry, Dutch, and other islands; and off the coast lies Block Island, which constitutes the town of New Shorehain. The total area of the state is 1250 square miles, of which 1085 square miles constitutes the land and 165 the water area; and it is therefore the smallest state in the Union...
The principal cities and towns are Providence, one of the state capitals, and the second city in size in New England (pop. in 1890, 132,146), Pawtucket (27,663), Newport, the other state capital (19,457), and Woonsocket (20,830). The other leading places are...
Read MORE...
1938 - Hurricane killed about 600, caused signifcant damages
A great hurricane smashed into Long Island and bisected New England causing a massive forest blow down and widespread flooding. Winds gusted to 186 mph at Blue Hill MA, and a storm surge of nearly thirty feet caused extensive flooding along the coast of Rhode Island. The hurricane killed 600 persons and caused 500 million dollars damage. The hurricane, which lasted twelve days, destroyed 275 million trees. Hardest hit were Massachusetts, Connecticut, Rhode Island and Long Island NY. The ""Long Island Express"" produced gargantuan waves with its 150 mph winds, waves which smashed against the New England shore with such force that earthquake-recording machines on the Pacific coast clearly showed the shock of each wave.
WeatherForYou.com

2023 - Here's a list of places to go and things to do in the Ocean State:
1. Newport
Explore the stunning Newport Mansions, including The Breakers, Marble House, and Rosecliff, which showcase Gilded Age architecture.
Take a stroll along Cliff Walk, a scenic path that offers breathtaking views of the Atlantic Ocean and the mansions.
Visit Fort Adams State Park, a historic military fort with panoramic views and events like the Newport Jazz Festival.
2. Providence
Discover the Rhode Island School of Design (RISD) Museum, home to an extensive collection of art and design pieces.
Enjoy WaterFire, a unique art installation featuring bonfires on the Providence River, accompanied by music and entertainment.
Walk around Federal Hill, the city's Little Italy, and savor delicious Italian cuisine.
3. Block Island
Take a ferry from the mainland to Block Island for a day of relaxation on beautiful beaches and scenic hikes.
Explore Mohegan Bluffs for stunning cliffside views and visit the iconic Southeast Lighthouse.
Rent a bike or moped to...
Read MORE...
Our Rhode Island Gift Ideas
Discover Your Roots: Rhode Island Ancestry
Genealogy Resources for Rhode Island
The history of the state of Rhode Island and Providence Plantations, Thomas Williams Bicknell, LL.D., Volume III, New York Historical Society, Inc. 1920
Vital Records of Rhode Island, 1636-1850
1935 Rhode Island State Census
1915 Rhode Island State Census
1925 Rhode Island State Census
1885 Rhode Island State Census
1905 Rhode Island State Census
History of the State of Rhode Island with Illustrations Albert J. Wright, Printer No. 79 Mille Street, corner of Federal, Boston. Hong, Wade & Co., Philadelphia 1878.
Rhode Island Newspapers
Not the place you are looking for? Try again!
Search for Your Family by Place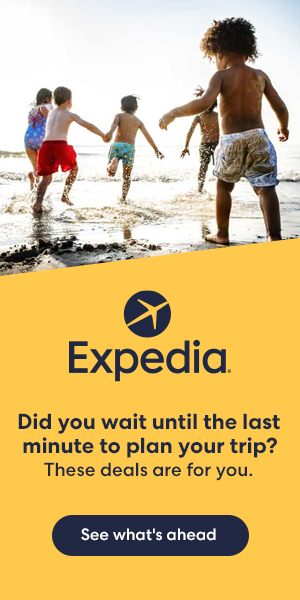 HOTELS.COM - Save 10% - 30% on your next escape!
Ancestry Family Tree Search
Search for Your Family by Name
NOTE: If you don't know your ancestor's whole name or are unsure of the spelling, specify part of the name.


Updated: 9/18/2023 7:44:13 PM