BEST FREE ancestry website since 1999 - History belongs to all of us!
Add YOUR Family To This Page
History of Rockland, Maine, USA
Journey back in time to Rockland, Maine, USA
Visit Rockland, Maine, USA. Discover its history. Learn about the people who lived there through stories, old newspaper articles, pictures, postcards and ancestry.
Do You Have Rockland Roots? Share Your Ancestral Story!
Rockland, Knox, ME
Abenaki Indians called it Catawamteak, meaning "great landing place." In 1767, John Lermond and his two brothers from Warren built a camp to produce oak staves and pine lumber. Thereafter known as Lermond's Cove, it was first settled about 1769. When in 1777 Thomaston was incorporated, Lermond's Cove became a district called Shore village. On July 28, 1848, it was set off as the town of East Thomaston. Renamed Rockland in 1850, it was chartered as a city in 1854.
Rockland developed rapidly because of shipbuilding and lime production.
kids.kiddle.co
Rockland Nostalgia: Vintage Photos, Ads, and Postcards
Discover Rockland: History, News, Travel, and Stories
Add History/News/Story
1853 - Destructive Fire at Rockland. FIFTY THREE BUILDINGS DESTROYED.
We learn from Capt. LAMBERT of HODGMAN & Co's. Express, and MR. MITCHELL of LIBBEY'S Express, who came up yesterday in the Penobscot, that a fire broke out in Rockland on Sunday morning at 2 o'clock, in the store of SAM'L. PILLSBURY, which proved very destructive and must be severely felt as it burnt out almost the entire portion of the business part of the town destroying fifty-three buildings and a large amount of goods and other property.
Among the buildings were the Commercial Hotel, kept by N. C. WOODARD, Spofford Block, Holmes brick block, Eagle Block, J. T. & W. BEIRY'S Stage and Livery Stable, DENNIS & THORNDIKE'S Livery Stable.
The fire extended from Spring to Lime Rock street, burning all the buildings on both sides of Main st., together with KIMBALL'S wharf and 1,000,000 feet of lumber belonging to H. G. BERRY.
The hydrants were entirely useless as the water had been shut off at the pond to repair the pipes. The Thomaston engines were on hand and rendered valuable...
Read MORE...
1854 - Rockland
Rockland, (formerly East Thomaston.) a flourishing post-village of Lincoln county, Maine. 40 miles S. E. from Augusta. It has an excellent harbor, and is noted for a superior quality of lime which is obtained in vast quantities from quarries in the vicinity. About half a million casks are exported annually, chiefly in vessels owned in the place. The village contains 3 banks and 1 news paper office. Steamboats plying between Boston and Bangor touch at its wharves. Incorporated in 1848, and includes the peninsula of Owl's Head. Population of the township, 5052.
A New and Complete Gazetteer of the United States: Giving a Full and Comprehensive Review of the Present Condition, Industry, and Resources of the American Confederacy ... Thomas Baldwin (of Philadelphia.) Joseph Thomas January 1, 1854 Philadelphia : Lippincott, Grambo & Company 1854.
1869 - Two and a half million barrels of lime are made in Rockland, Maine, each year. It sells for one dollar a barrel.

St Joseph Herald
Saint Joseph, Michigan
June 12, 1869

1886 - Rockland
Rockland, a city, and the shire town of Knox County, is situated on Rockland Bay, on the western side of Penobscot Bay. Its harbor is enclosed by two headlands, Jameson's Point on the north and the long projection of Thomaston, terminating in Owl's Head, on the south. The city, being located on level land, is better seen from the neighboring headlands and the hills in the rear than from the approaches of the harbor. The surface of the town is rough and broken, low near the shore, but in the western part of the town rising in a chain of hills extending northward from Thomaston, and ending in the Camden mountains. The environs abound in picturesque hill and marine scenery. The north-west is occupied by an extensive meadow. Limestone is the prevailing rock. The soil is generally clay or loam. Among the forest trees the red oak is numerous. The streets of the city proper are extensively shaded with elm and rock-maple. The only considerable sheet of water is Chickawaukie pond, lying partly ...
Read MORE...
1895 - Rockland
Rockland, a city, the capital of Knox co., Me., is situated on the W. shore of Penobscot Bay, about 10 miles from the ocean, and 40 miles E.S.E. of Augusta. It is 49 miles E.N.E. of Bath, with which it is connected by the Knox & Lincoln division of the Maine Central Railroad. Steamboats plying between Boston and Bangor touch at its wharves, and it is the terminus of a dozen steamboat lines connecting with adjacent islands and coastwise towns. Rockland contains 9 churches, a county court-house of brick and granite, costing about $80,000, a granite post office and custom-house erected at a cost of about $175,000, a public library, 3 national banks, a state bank, a savings bank, a system of graded schools, and printing-offices which issue a daily and 3 or 4 weekly newspapers. Water is brought to this city by costly water-works from a lake 9 miles distant. Rockland has an iron-foundry, several machine-shops, a brass-foundry, and numerous lime-kilns, the city being the largest producer of...
Read MORE...
1906
Rockland, a city and port of entry, the capital of Knox co., Me., is situated on the W. shore of Penobscot Bay, about 10 miles from the ocean and 35 miles SE. of Augusta, on the Maine Central R. Steamboats ply between this place and Boston, Bangor, Bar Harbor, and other points of the coast. Rockland has several stately public buildings. Its chief industries are ship-building, lime-burning, and the quarrying of an excellent quality of granite, which has been largely used in different cities of the Union. The lime-kilns give employment to upward of 1000 men. The city is also engaged in the manufacture of iron and brass goods, machinery, axe-handles, stone-cutting tools, etc. Pop. in 1900, 8150.
Lippincott's New Gazetteer: A Complete Pronouncing Gazetteer Or Geographical Dictionary of the World, Containing the Most Recent and Authentic Information Respecting the Countries, Cities, Towns ... in Every Portion of the Globe Publisher J.B. Lippincott Company, 1906

1910 - Maine Man Killed by Falling Down Stairs
Rockland, Me., Dec. 25 - Milkmen found the body of Charles A. Arnold lying at the foot of the stairs leading to his boarding place this morning. Arnold is supposed to have been killed by falling down the stairs. Alvin Arnold, a brother of the dead man was found apparently in a stupor in the room occupied by the brothers. An inquest will be held to determine the exact cause of death.
Boston Journal
Boston, Massachusetts
December 26, 1910

2023 - Here's a list of places to go and things to do in Rockland:
Main Street and Harbor Park:
Stroll along Main Street, lined with unique shops, galleries, and cafes.
Explore Harbor Park for scenic views of the harbor and Penobscot Bay.
Maine Lighthouse Museum:
Discover the maritime history of the region through exhibits, artifacts, and models of lighthouses at this museum.
Rockland Breakwater Lighthouse:
Take a walk along the iconic breakwater to reach the Rockland Breakwater Lighthouse. The views of the bay are spectacular.
Owls Head Transportation Museum:
Just a short drive from Rockland, this museum showcases a fascinating collection of antique automobiles, airplanes, and more.
Farnsworth Art Museum:
Explore American art, including works by Maine artists such as Andrew Wyeth, at this renowned museum in the heart of Rockland.
Rockland Harbor Trail:
Enjoy a scenic walk along the harbor trail, offering beautiful views of the water and the town.
Sail on a Schooner:
Experience the beauty of Penobscot Bay by...
Read MORE...
Discover Your Roots: Rockland Ancestry
Dennie Kimball MERRITT
(10 December 1876, Rockland, Maine, USA - 16 November 1935, Bristol, Connecticut, USA)
Francis OTT
(1892, Alna, Maine, USA (Head Tide) - 1944, Rockland, Maine, USA)
Maurice Alexander COHEN
(22 July 1892, Rockland, Maine, USA - , )
Ralph Leland CLARK
(12 February 1894, Tenants Harbor, Knox, Maine, USA - 3 December 1956, Rockland, Maine, USA)
Zulietta Mae STAPLES
(1896, , Maine, USA - 28 August 1962, Rockland, Maine, USA)
Lloyd OTT
(February,25,1922, Rockland, Maine, USA - March 1991, Skowhegan, Maine, USA (Bloomfield))
Llyod OTT
(1925, Rockland, Maine, USA - 1991, Skowhegan, Maine, USA (Bloomfield))
Genealogy Resources for Rockland
Maine Newspapers
Not the place you are looking for? Try again!
Search for Your Family by Place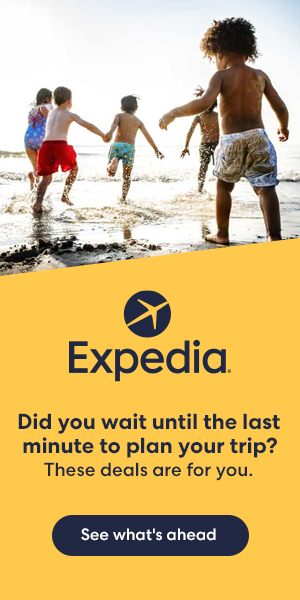 HOTELS.COM - Save 10% - 30% on your next escape!
Ancestry Family Tree Search
Search for Your Family by Name
NOTE: If you don't know your ancestor's whole name or are unsure of the spelling, specify part of the name.


Updated: 10/14/2023 11:37:51 AM